Updated | Wednesday 5:20 p.m. In the hours after at least 51 civilians and one police officer were shot and killed at a Cairo sit-in on Monday, Egyptians on both sides of the bitter divide between supporters and opponents of the deposed Islamist president, Mohamed Morsi, shared video of the clashes online, as two conflicting narratives about who was responsible for the deaths took hold.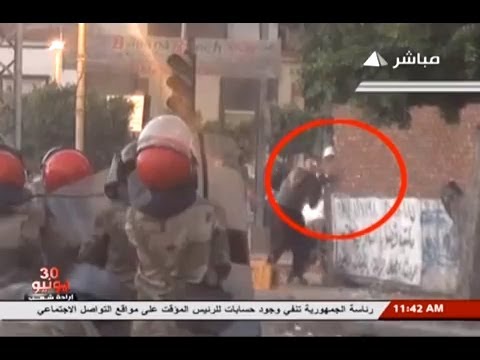 While footage released by the Egyptian military that appeared to show gunshots coming from the pro-Morsi camp was broadcast on state television and posted online by an independent newspaper, Islamists pointed to clear images of shots being fired by army snipers - proof, they said, that peaceful protesters were murdered in cold blood.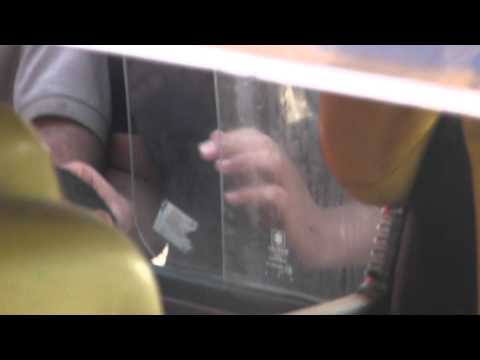 Most of the clips of the confrontation were recorded from opposite sides of the front line between the army and the protesters in Cairo's Nasr City neighborhood, but one witness to the clashes, a resident of the area who strongly supported Mr. Morsi's ouster, recorded footage from his apartment building that offered vivid evidence of the barrage of shots fired by the soldiers.
The witness, Ibrahim el-Sheikh, a brother of a Cairo-based New York Times employee, posted four video clips on Facebook, including one of what he said was the car of a police officer who was killed during the clashes coming under fire from advancing soldiers.
Mr. Sheikh said later that the officer who was killed, Mohamed el-Mesairy, was a well-known neighborhood policeman who had sought to hide in his parked car as the security forces fired at Mr. Morsi's supporters. Shortly after recording the footage, Mr. Sheikh said he went to the car and carried the officer's body to an ambulance himself.
After the deadly clashes, a spokesman for the Egyptian military, Ahmed Aly, denied that the army had killed peaceful protesters, screening clips for journalists of Islamists throwing rocks and fireworks at soldiers and firing at least two gunshots. "The armed forces kills its enemies," Mr. Aly told reporters at a news conference, it "would never kill its children." He insisted that the clashes began only after soldiers and police officers guarding the military officers' club where Islamists believe the deposed president is detained had come under attack at about 4 a.m. from "a group of armed men."
Mr. Aly was not asked about visual evidence of soldiers shooting at Morsi supporters on Monday, or about the military's role in a notorious massacre of protesters in late 2011.
One widely shared clip of the clashes, viewed more than 260,000 times on Monday, appeared to show one masked man moving through a group of stone-throwing Islamists to fire a gun.
According to a title added to the video, it was recorded at 6:20 a.m., after the initial wave of fighting, at the intersection of El-Tayaran Street and Khedr El-Touny Street, near the military officers' club.
While the Islamists had less access to television, the army attack on the protesters was extensively documented in online video shared with reporters by Sondos Asem, a media coordinator for Mr. Morsi.
Among the most viewed clips, watched 500,000 times on Monday, was close-up footage of a man in uniform firing down from a rooftop, as a cameraman stood behind him filming. (Members of the Muslim Brotherhood said later that this brief video clip of the sniper was recorded by a photographer who was subsequently shot and killed.)
Many of the images were clearly recorded after the start of the confrontation, which reportedly began after dawn prayers, but shots rang out on the soundtrack of another brief clip shared by Ms. Asem that was apparently filmed before sunrise.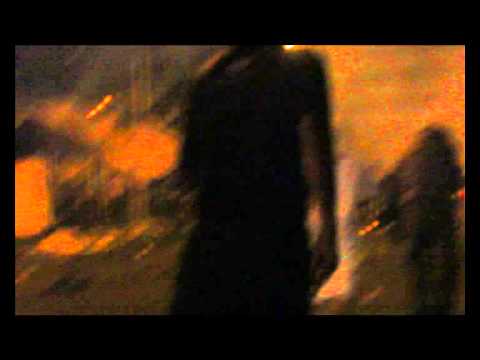 (Readers should note that this video, posted on YouTube at about 6 a.m. local time in Cairo, bears the date July 7 because the video-sharing site uses the date in California when clips are uploaded.)
Another clip uploaded to YouTube early on Monday shows badly wounded men being rushed for treatment through the crowd of protesters in the predawn light.
Ms. Asem also pointed to video posted online by a Muslim Brotherhood-affiliated channel that appeared to capture the sound of gunshots as the sun rose - on a street that looked very similar to the one outside Mr. Sheikh's home - and another clip that showed wounded men being treated in the courtyard of a mosque.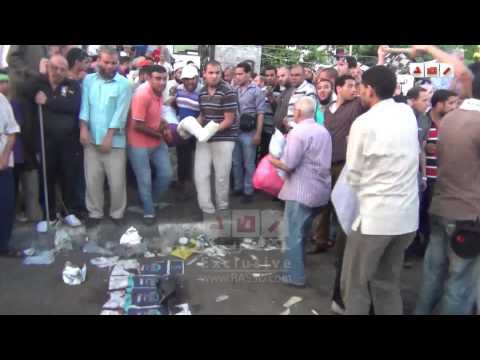 Two more clips uploaded to a YouTube account registered to a Mohamed Madaney later Monday morning showed very graphic images of wounded men being carried from the scene of the street battle and desperate efforts to revive one man in what looked like an improvised field hospital.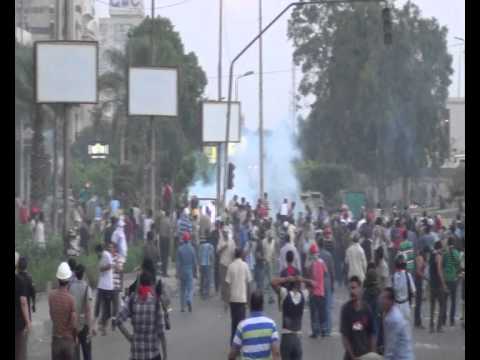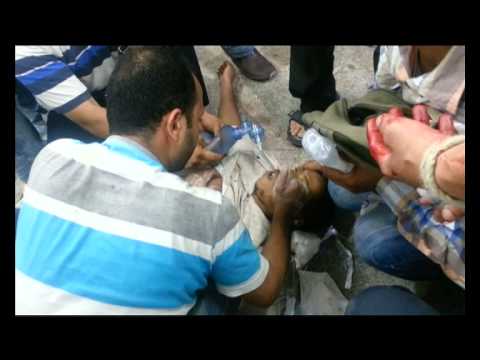 Brotherhood activists also drew attention to distressing, extremely graphic video, said to have been recorded on Monday in a field hospital in Cairo's Rabaa al-Adawiya Square, showing the blood-drenched bodies of "martyrs and wounded from the Republican Guards massacre."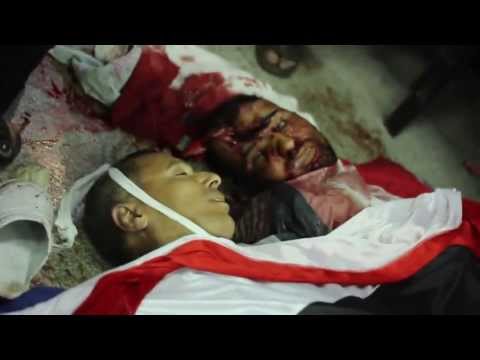 In the clip, an unidentified man who appears to be a medic, said that the soldiers had attacked people while they were praying. "This was a massacre," he said, before adding: "The Egyptian army has not even fired one bullet at the Jews. The scene you see here is a sin."