Four women leaders in San Diego appear together and describe how they had been victims of the mayor's unwanted sexual advances.
Four prominent women leaders in San Diego disclosed Thursday night that Mayor Bob Filner had made unwanted sexual advances toward them in recent years, bringing the total to seven women who have publicly accused the mayor of sexual harassment this week.
The women appeared together in an interview broadcast on KPBS-TV in San Diego just two hours before Democratic party leaders voted in favor of asking the mayor to resign due to multiple allegations that he has sexually harassed women.
The women said they decided to break their silence because they did not want younger women staff members at City Hall or women doing business with Mayor Filner, 70, to be subjected to the same inappropriate conduct they had silently endured despite feeling violated and angry.
"It made me very, very angry," said Veronica Froman, a retired Navy rear-admiral who recalled how Mr. Filner had blocked her from exiting a room after a meeting. Then, she said, he slid his finger down her cheek as he asked her if she had a man in her life.
"Enough is enough," said Ms. Froman, who had previously worked for the former mayor, a Republican. "There are young women working with him and to think that my silence is effecting those young women is devastating. It is time we stood up and say we can not have this amoral man leading our city."
Mr. Filner, a former Democratic congressman who was elected mayor last year, has resisted growing pressure from political and business leaders to step down since allegations first surfaced in mid-July. As The Lede previously reported, he acknowledged in a YouTube video that he had not shown full respect to his female staff members but he denied that he had subjected anyone to sexual harassment.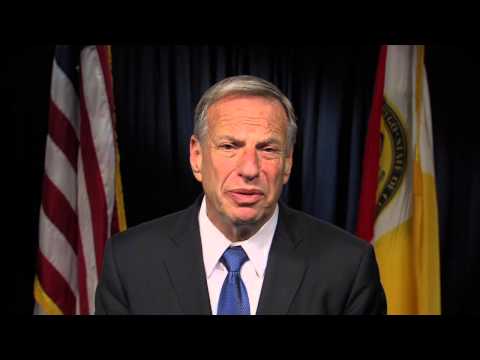 On Monday, Irene McCormack Jackson, his former communications chief, filed a sexual harassment lawsuit against him. She said that the mayor had groped and tried to kiss her while she was working in her City Hall office and he had also suggested she should not wear panties to work.
In addition to Ms. Froman, the other three women who came forward on Thursday included a dean at San Diego State University, a businesswoman and the president of a tenants organization.
Joyce Gattas, dean of the College of Professional Studies and Fine Arts at San Diego State University, said she had kept silent about Mr. Filner's behavior toward her even though she had helped develop the university's sexual harassment policy.
She told KPBS about "interactions with Bob where he's held me too tight, a kiss on the cheek which is inappropriate, hands on the knee that last too long."
"I've experienced his sexual innuendos," she said, describing how the remarks had left her with a "strange feeling of: This is inappropriate, this is unwanted and this shouldn't be happening."
Ms. Gattas said, though, like many women of her generation, she had put up with his conduct, in part, out of fear of retribution. "I look at women who are my peers," she said. "We never told our stories yet we live with those stories for the rest of our lives. I wanted to be here today to say this is the time. I do not want women to be living with these experiences because they feel they have nowhere to go."
Another woman, Sharon Bernie-Cloward, president of the San Diego Port Tenants Association, told KPBS that Mr. Filner, as a congressman, approached her at an event in 2010, told her she was beautiful and that he "wanted to date me" after his re-election. Then she said he groped her on her backside.
Patti Roscoe, a businesswoman, said Mr. Filner had tried to kiss her on the lips so that she would have to squirm to get away. "I was so violated," she said. "I was so offended."
Tips, sources, story ideas? Please leave a comment or find me on Twitter @jenniferpreston.