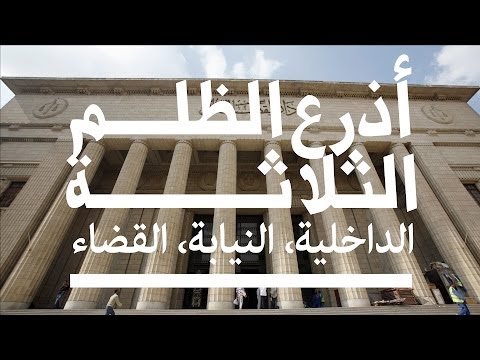 Despite an apparent lack of evidence connecting her to the crime, Mona Seif, a scientist and blogger who is also one of Egypt's most prominent rights activists, was convicted on Sunday of having taken part in a reported arson attack on the campaign headquarters of Hosni Mubarak's last prime minister, Ahmed Shafik, nearly two years ago.
It remains unclear what actually happened at the Shafik villa in an upscale Cairo district on May 28, 2012, when the Mubarak loyalist secured a spot in the final round of that year's presidential election, angering many revolutionaries. Less than three weeks after the reported attack, however, no major damage was visible to reporters who waited for returns with the Shafik campaign staff in the building on the night their man lost the election to the Muslim Brotherhood candidate, Mohamed Morsi.
Last year, when a prosecutor appointed by Mr. Morsi filed arson charges against 12 defendants â€" including Ms. Seif and her brother, the activist blogger Alaa Abd El Fattah, as well as Ahmed Abdallah, a leader of the April 6 Movement â€" the case was widely seen as an attempt to stifle critics of the increasingly authoritarian Islamist president. Mr. Shafik even issued a public statement on Twitter expressing his surprise at the time, explaining that he had withdrawn his legal complaint in the matter before fleeing the country in 2012.
Initial reports on the incident said that a member of the Shafik campaign claimed to have witnessed the vandalism, but the activists flatly rejected any involvement. Ms. Seif testified that she was in another part of Cairo when the incident had taken place; Mr. Abd El Fattah said that he had gone to the villa that night hoping to protest against the candidate, but the demonstration had ended by the time he got there, so he simply went home.
On Sunday, supporters of the defendants said that the verdict, and the court's decision to issue one-year suspended sentences, was part of a crackdown on dissent by the military-backed government that forced Mr. Morsi from office in July.
Laila Soueif, the mother of the two activists, said in a Facebook statement: "this is another example that the judiciary is no longer concerned with justice; it's simply handing down politicized sentences. If my children are arsonists, how come Mona can walk free? If they are innocent, why not find them innocent?"
"There is no justice in the justice system in Egypt" - Leila Soueif, @Monasosh and @alaa's mother in reaction to one year suspended sentence
The British-Egyptian journalist and blogger Sarah Carr echoed that theme in a Twitter comment.
.@monasosh is possibly now the only person in the world to be both a world renowned rights activist and convicted arsonist. Masr om el donia
For her part, Ms. Seif, who campaigns against military trials for civilians in the post-Mubarak era, left the courtroom vowing that "this attempt to suppress protest and scare us into giving up our rights will not succeed." Pointing out that there were several other prosecutions pending against activists, including her brother, who was recently accused of violating a new ban on unlicensed protests, she added: "Now we need to concentrate on all the others, unjustly detained, who have been targeted by the Adly/Sisi regime."
The next day she posted a link on Facebook to another blogger's dry "summary" of Egypt's revolution in less than one minute. The remixed news footage showed Hosni Mubarak's portrait being removed from the presidential palace after his ouster in February, 2011, and then reinstated, as the video played in reverse.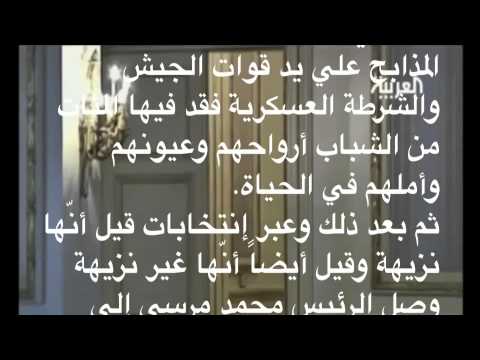 Ragia Omran, one of the defense lawyers representing the activists, explained on Twitter that the suspended sentences would come into effect if they were convicted of any other offenses, including any violation of the new, restrictive law that makes almost any public protest a crime. She added that the activists plan to appeal the sentence, despite fearing that the justice system is so politicized that it is almost impossible to get a fair trial.
Giza criminal court issued 1year suspended sentence in case burning Shafiq campaign premises agst @alaa,@Monasosh,Ahmed Abdallah&others
Today's judgement in burning of Shafiq campaign premises against activists :a clear indication that Judiciary is politicised. Road is long
All we want is an independent unbiased fair judiciary. Is that too much to ask?We deserve that..too many people have sacrificed for this
Suspended sentance means that if u r charged again in another case for same charge, you will have to serve time,remains in effect 3 years
@alaa,@Monasosh,Ahmed Abdallah,Bahaa Bastwaysy&others will appeal suspended sentence in burning of Shafiq campaign premises.
Ms. Seif noted on Twitter Monday that her brother's cell was at least close to that of the imprisoned Al Jazeera journalist Peter Greste, part of a news crew whose reporting for the Qatari network has been interpreted by the authorities as lending support to terrorism.
The journalist @PeterGreste is detained in the cell next to @alaa so atleast they can talk through the walls, and they get to share books
Another member of the Al Jazeera team, the Canadian-Egyptian journalist Mohamed Fadel Fahmy, has been held in a section of Cairo's Tora prison reserved for Egypt's worst criminals, according to Nancy Youssef, a McClathcy correspondent who managed to pay him a brief visit on Monday after he was transferred to another facility for interrogation.
Ms. Seif, her brother and other activists from the April 6 Movement played an important role in mobilizing support for the 2011 uprising that forced Hosni Mubarak from power. Now, as the third anniversary of that revolt approaches, many of these activists, who experienced persecution during Mubarak's rule and were highly critical of Mr. Morsi before his ouster, are facing extended prison terms for daring to protest the military-backed government that took power in July.
On Monday, Hossam el-Hamalawy, an activist blogger, posted an image of Alaa Abd El Fattah in Tahrir Square during the 18-day uprising in 2011.
@alaa in #Tahrir 4 Feb 2011 http://t.co/U8dgyx1mSs
One of the major catalysts for the uprising that began on Egypt's Police Day, Jan. 25, in 2011 was the death of Khaled Said, after a brutal beating by two undercover police officers in Alexandria in 2010.
Among the young revolutionaries jailed recently were eight activists sentenced to two-year prison terms last week for attending a small protest last month outside the court in Alexandria where the officers accused of killing Khaled Said are still standing trial.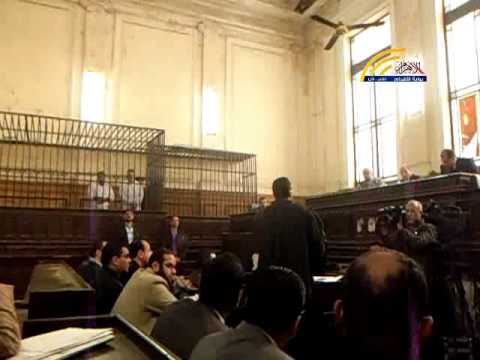 According to Mada Masr, a new English-language news site in Cairo (which was designed by Alaa Abd El Fattah, a web developer by trade), a defense lawyer for the officers charged with beating Mr. Said to death claimed in court on Monday that the charges against his client, propelled by leaked images of his bruised and disfigured corpse, were a "Zionist creation" intended to shake Mr. Mubarak's grip on power.
As the Cairo-based journalist Bel Trew reported, one of the activists sentenced for protesting outside the Khaled Said trial was Mahienour El-Massry.
#Egypt jails more activists - 7 in Alexandria, including the wonderful @Mahienour, locked up for two years for violating protest law.
And yet Khaled Said killers haven't been sentenced - Khaled Said trial protesters jailed for two years http://t.co/ftEEqjh1YY

â€" ש×-ררו את פלסטין (@SultanAlQassemi) 2 Jan 14
Ms. Massry explained her work last year in a video interview for a series on female activists who took part in Egypt's revolution.