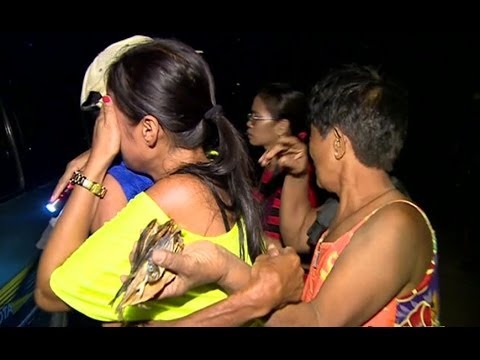 As the desperate search for survivors continued in the Philippines on Thursday, a senior police commander was fired for telling reporters last weekend that the death toll from the typhoon that devastated the nation could exceed 10,000, according to government news agency.
The Philippines News Agency, under the control of the president's office, reported that Elmer Soria, the chief superintendent for the central Philippines province of Leyte, "was relieved from his post" for sharing the alarming estimate, which was quickly a focus of reports from the local media and international news organizations.
"We all know that Chief Supt. Elmer Soria has been through a lot for the past days and may be experiencing what you call 'acute stress reaction,'" the Philippine National Police said in a statement to the local broadcaster ABS-CBN News. "As such, it was deemed by higher headquarters that he might need to go through a stress debriefing."
While the official death toll of 2,357 seems certain to rise, with reports from journalists of bodies still lying uncollected in the worst-hit areas, the authorities seemed eager to distance themselves from that early estimate.
An unnamed official told The Philippine Star, however, that anecdotal reports suggested the number of dead could yet reach, or even surpass 10,000. The official offered, as anecdotal evidence, the fact that 949 of the 983 police officers in the regional headquarters in Palo, Leyte, were still listed as missing on Thursday.
Confronted with the chaos unleashed by the storm, many Filipinos abroad have been making desperate efforts to get in touch with missing family members.
@alextomo My family are in a small town called Tabontabon in central Leyte 20 miles SW of Tacloban. No news since Thurs. Will you go there?
At least one such effort was successful, Britain's Channel 4 News reported on Thursday. One of the broadcaster's correspondents in the disaster zone, Alex Thomson, responded to a desperate plea posted on Twitter by a man living in London, by traveling to the family home in Leyte and connecting them by satellite telephone.