As my colleague Elisabetta Povoledo reported, a funeral for Erich Priebke, a former Nazi officer who died under house arrest in Rome last week while serving a life sentence in Italy for the wartime massacre of more than 300 civilians, was called off on Tuesday, after angry protests and clashes at a church run by renegade Catholics.
Video broadcast by Italy's Sky News conveyed the intensity of the anger, as demonstrators in the town of Albano Laziale pummeled a hearse carrying the unrepentant war criminal's remains.
Later, a video journalist for the newspaper Il Fatto Quotidiano recorded a tense confrontation between the protesters and Italian neo-Nazis, which descended into street fighting after dark.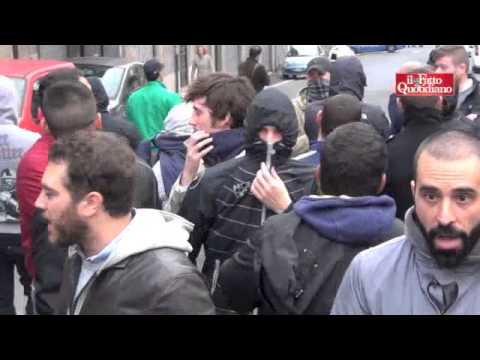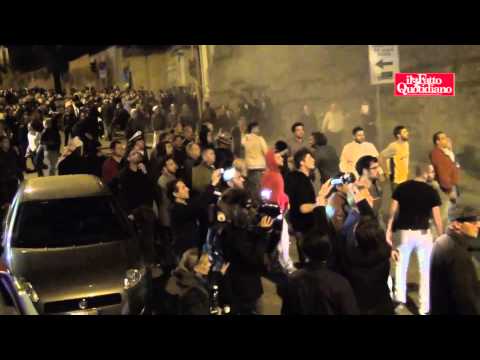 La Repubblica, a Rome daily, captured more footage of the far-right extremists attacking protesters.
Albano, neonazisti attaccano manifestanti anti-Priebke http://t.co/5qlBCbHALr
Priebke's body was moved to a military airport on Wednesday, as Italian officials and German diplomats searched for a way to dispose of the remains that would not further inflame the public, Reuters reported.
According to the Italian news agency ANSA, Priebke, a former SS captain whose unit massacred 335 Italian civilians in 1944, could eventually be buried in an unmarked grave in Germany because officials in his hometown, outside Berlin, are concerned about creating a new pilgrimage site for neo-Nazis.
Unclear whether #Priebke could be sent to Germany- foreign min spox says knows of no laws against, wishes was not used for "political ends"
In a statement defending their attempt "to celebrate the funeral of the controversial former German officer," the Italian branch of the Society of St. Pius X â€" a conservative Roman Catholic group whose members are at odds with the Vatican and have been accused of harboring Holocaust deniers â€" said, "One must not mistake an act of Christian piety for an ideological gesture."