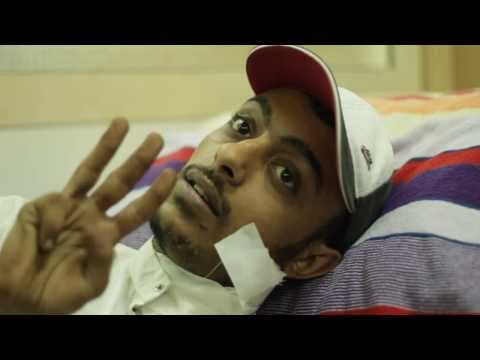 As my colleague David Kirkpatrick reports from Cairo, the military-backed government that came to power in Egypt after mass demonstrations issued a new law that effectively banned mass demonstrations on Sunday.
Definition of irony: a government that reached power after huge protests decided to pass a protest law that actually curbs protests.
Soon after the measure giving the Ministry of Interior broad power to prohibit or disperse protests was signed into law, Heba Morayef, the Egypt director of Human Rights Watch, began dissecting it on Twitter.
State media confirms that President Adly Mansour has issued repressive new protest law.
Improvement in this draft of the law compared to earlier drafts is that you can now have a bday party without notifying MOI..
3-day advance notification to MOI now required for any public meeting of more than 10 ppl in a public place including election-related.
Overall law is designed to give the police free reign to ban protests -MOI has absolute discretion to prohibit any demo/pub meeting (Art 10)
While the new law was roundly mocked online by bloggers and journalists in Cairo, activists from the April 6 movement, who helped organize the Jan. 25, 2011, protests that eventually forced Hosni Mubarak from power, immediately applied for a permit to organize a protest against the antiprotest law this week.
Another anti-protest law, restrictive to the point unenforceable, and irrelevant because it's not like the police weren't killing before.
I know you know, but Egypt's new protest law isn't about preventing or regulating protests, it's about making it easier to detain protestors
Banning protests in egypt is like banning elex n other countries, considering how presidents and governments are brought in here
Later on Monday, Ahmed Maher, a founder of April 6, retweeted an image posted online by another member of the group, showing a poster dated 1919 that read: "Demonstrations are prohibited by order of the British Military Governor."
#قانون_التظاهر http://t.co/G6NVu2WHSh
The organizers of the No Military Trials for Civilians group also said that they planned to go ahead with a previously scheduled, but unlicensed, protest.
Dear Egyptian govt, there's already a protest scheduled next Tuesday against military trials for civilians & no one is planning to inform u.
Twenty local rights groups signed a statement posted on the website of the Egyptian Initiative for Personal Rights deploring the new law. In a long Facebook commentary on the new law, Karim Medhat Ennarah, who researches criminal justice matters for the rights initiative, wrote:
I've had the chance to work on many protest law proposals since the revolution (with all that that entails, including engaging really evil people in the government on the content of the laws). I don't even remember the number of draft legislation that were pushed through by governments/parliaments/interim parliaments in the last 3 years (at least 2 during the life of the parliament under SCAF, and between draft legislation leaked to the media from the MoJ and ones that actually made it to Shura council, there were at least 6 in the last year. Under the current administration, the third modified draft is the one that was successfully passed). The common denominator between all of them was that they clearly reflected how the state perceives protest: a crime in the making and a misuse of public space, and every single one of these draft proposals was an attempt to control public space and â€" as much as power dynamics allowed â€" to criminalise protest.

Most of these attempts failed spectacularly, this government is simply the first one to have enough leverage and power to be able to push this through. SCAF did not have that, nor did the Morsi government. Back then our main argument against it was this: we scoffed at them and told them that their attempts to look mighty and powerful will backfire because they don't have the resources to implement such laws and they will end up looking like idiots. This government might have been able to consolidate its power in a way its predecessors were never able to, but I don't think that's going to last very long. This law is still unimplementable (in a comprehensive rather than a selective manner) unless they decide to spend all state resources on chasing demonstrators all day because demonstrations just don't stop.
As my colleague Kareem Fahim and the Cairo-based journalist Aaron Rose noted, there were protesters in the streets of the Egyptian capital on Sunday when the new law was published.
On day of new protest law in Egypt, Azhar students held rallies at uni demanding freedom for detainees… http://t.co/c068ULg97r
Some of the photos I took before I was arrested at #AlAzhar yesterday. (3/6) #Egypt http://t.co/i4hIuTKzR2
While those student protesters rallied again on Monday, an activist blogger who lives above Tahrir Square posted an image of that public space entirely sealed off by the military.
#Tahrir square is closed to traffic although it was opened earlier. #yoyosquare http://t.co/9Vcn4p0s1J