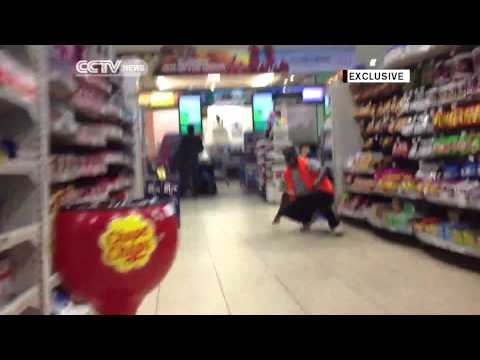 The Chinese state television network CCTV broadcast video it said was recorded by one of its reporters inside Nairobi's Westgate shopping mall as it came under attack from Islamist militants Saturday.
The video, which offers a glimpse of the panic during the attack, was recorded inside the mall's Nakumatt supermarket. It shows customers fleeing and hiding as gunshots ring out.
The death toll, following a standoff between the gunmen and Kenyan forces, now stands at 68. Scores more were injured.