Another popular sign. #BaughProtest pic.twitter.com/CY3jftsSUe

â€" Rob Rogers (@RobRogersBG) August 29, 2013
People are starting to gather now. #BaughProtest http://t.co/rUuZDwBiau
Angry that a Montana judge sentenced a former teacher who had admitted to raping a 14-year-old student to only a month in jail, several hundred people gathered outside the Yellowstone County Courthouse in Billings on Thursday, demanding that the judge resign. The victim committed suicide three years after the rape, just before her 17th birthday.
The decision by Judge G. Todd Baugh of State District Court on Monday to suspend the teacher's 15-year prison term, combined with remarks he made about the rape victim during the proceeding, has sparked outrage in Montana and around the country, with online petitions gathering more than 30,000 signatures in a few days. During the sentencing, Judge Baugh said the victim "seemed older than her chronological age" and was "as much in control of the situation" as the teacher.
The death of the victim, Cherice Morales, who was a student of Stacey Dean Rambold, contributed to delays in the prosecution of the case, which was originally filed in 2008.
Judge Baugh later apologized for his remarks, telling The Billings Gazette: "I don't know what I was thinking or trying to say. It was just stupid and wrong."
But Marian Bradley, who heads the Montana chapter of the National Organization for Women and helped organize the rally on Thursday, said that the judge needed to step aside and that state lawmakers needed to consider mandatory sentencing for convicted rapists. "It's highly unusual to get several hundred people to show up for a protest in Billings," said Ms. Bradley, a longtime rape crisis volunteer. "Everyone here is outraged."
In an interview with CNN, Auliea Hanlon, the mother of the victim, said she was "floored" by the sentence and by Judge Baugh's remarks.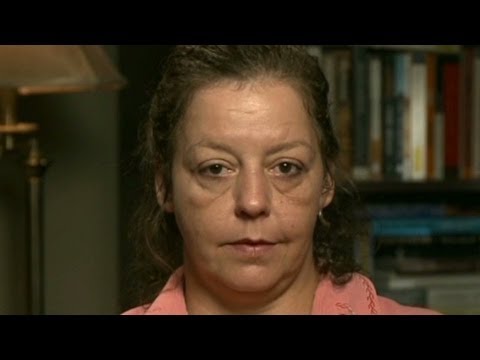 Mr. Rambold, 54, a former technology teacher at Billings Senior High School, pleaded guilty in April to a felony count of sexual intercourse without consent. The charges were first brought in 2008, and his prosecution was deferred in 2010 after Ms. Morales's suicide raised concerns among prosecutors that a conviction would be difficult to obtain without the victim's testimony.
Under a three-year agreement, Mr. Rambold attended an outpatient program for sex offenders, and if he had completed it, the charges would have been dismissed. But after he violated the terms of the program last fall, prosecutors brought charges against him again earlier this year and he pleaded guilty to one count, which brought him back to court for sentencing on Monday.