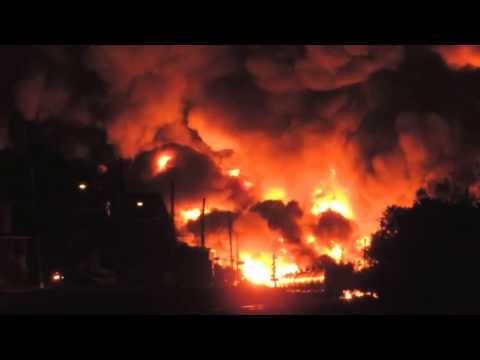 A train carrying petroleum products derailed and exploded Saturday morning in a town in Quebec. Videos, apparently shot by witnesses, show billowing flames and secondary explosions.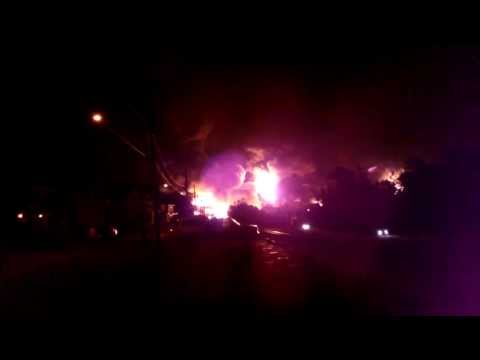 It was not immediately clear Saturday whether the explosions, in the Canadian town of Lac Mégantic, had caused any injuries or deaths. Fire officials told Reuters that 30 buildings had been destroyed in the town's center.
The Associated Press reported that the train was headed to Maine.