As my colleague Andrew Roth reports, Lon Snowden, the father of the former National Security Agency contractor Edward Snowden, arrived in Moscow on Thursday to visit his son, and was met at the airport by a scrum of Russian journalists, including camera crews from the main state television channel and the government's English-language network, RT.
The elder Mr. Snowden's remarks were also broadcast live by LifeNews, a pro-Kremlin tabloid news organization which recently published what it described as a photograph of Snowden the younger out shopping in an undisclosed location.
At the airport, and in a subsequent appearance in the city, the N.S.A. leaker's father stood next to his son's legal adviser in Russia, Anatoly Kucherena, who arranged the visit and is known to have close ties to President Vladimir Putin's government.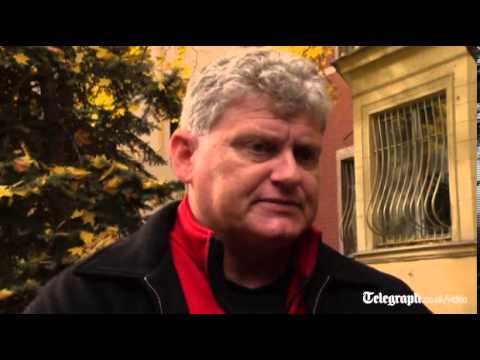 According to Steve Rosenberg, a BBC correspondent in Moscow, Mr. Kucherena told reporters that Edward Snowden might soon need to find work, since his savings were nearly exhausted, and that he fields inquiries from movie producers wanting to buy his client's rights every day.
#Snowden's lawyer tells Russian TV Snowden has spent most of his savings, hopes to get a job soon.
Edward Snowden's lawyer tells Russian TV he gets calls every day from film producers wanting to make a movie about Snowden