Two Canadians who were detained in Cairo during the deadly security crackdown in August and are still barred from leaving the country despite their release last week posted a message of thanks to their supporters on YouTube on Wednesday.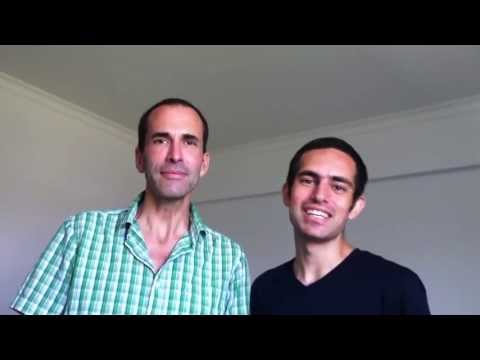 The two men, John Greyson and Dr. Tarek Loubani, were passing through Egypt on their way to the Gaza Strip on a humanitarian mission when they found themselves in the middle of the crackdown on Islamist supporters of the deposed president, Mohamed Morsi. In a letter describing their arrest, the men said that Dr. Loubani, an emergency-room physician, helped treat protesters who had been shot by the security forces on Aug. 16, as Mr. Greyson, a filmmaker who was documenting the trip, recorded video.
As The Globe and Mail reported, Canadian consular staff members helped the men book space on a flight out of Cairo on Sunday, the day after they were set free from prison. However, they were then "prevented from boarding a Frankfurt-bound plane after officials at Cairo International Airport found the men's names on a no-fly advisory."
A spokesman for Egypt's prosecutor-general told the Canadian newspaper that the two men were still under investigation for allegedly cooperating with members of the Muslim Brotherhood. Dr. Loubani was traveling through Egypt to offer training in emergency medicine in Gaza, which is ruled by Hamas, a Palestinian offshoot of the Brotherhood movement.