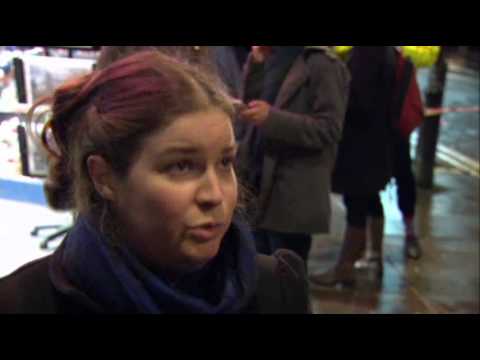 Dozens of people were injured, including at least five of them seriously, when part of the ceiling of the Apollo Theater in London's West End collapsed onto the audience during a performance Thursday night, police and fire officials said.
A witness told Sky News International that part of the ceiling came crashing onto the balcony, where she was sitting, and fell onto the orchestra area below about 40 minutes into the performance of "The Curious Incident of the Dog in the Night-Time." She described the chunk of plaster as measuring two meters by two meters, or about six feet by six feet. She said people were covered with dust and debris as they headed for the exits.
Another eyewitnesses told Channel 4 News in London that she initially thought noise and confusion was part of the play as debris rained down.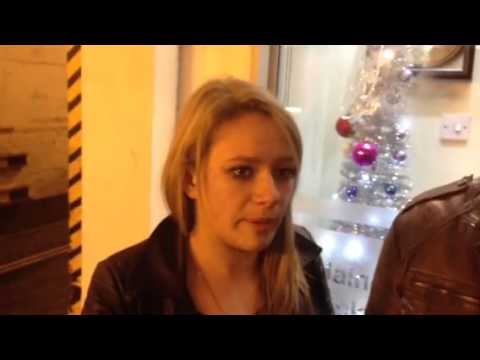 More than 700 people were in the theater, which first opened its doors in 1901, at the time. Police and fire officials in London posted regular updates on Twitter, saying that everyone trapped inside had been freed and that the injured had been transported to area hospitals.
We believe there are more than 40 walking wounded being treated at Gielgud Theatre. #London bus used to transport wounded to hospital. 1/2
Other local theaters near Shaftesbury Avenue, where the Apollo Theater is located, were used for triage.
People in foil blankets in the foyer of Queens Theatre on Shaftsbury Avenue… http://t.co/laOo5ndoKl
In other updates on Twitter, fire and police officials said:
Live from spokesman on scene: all casualties who were trapped have been freed #soho
Firefighters are on scene working to make the theatre safe and special search & rescue crews are also there #Soho
It's thought there were around 700 people in the theatre on #Shaftesbury Avenue in #Soho. It's thought between 20-40 people were injured.
It's thought a ceiling has collapsed at a theatre on #Shaftesbury Avenue, #Soho. Firefighters are there with @metpoliceuk & @Ldn_Ambulance
Police have been called at 8.15pm to the Apollo theatre, Shaftsbury Ave, W1 to reports of ceiling collapsed. 1/2
London Fire Bridage & London Ambulance Service on scene. We have had reports of multiple casualties but no further detail at present. 2/2