On the first anniversary of the bombings at the Boston Marathon, Vice President Joseph R. Biden Jr. was among the officials speaking Tuesday at a tribute for the victims and survivors, as my colleague, Katharine Q. Seelye reports.
Earlier in the morning, the families of the three people who died near the finish line participated in a wreath laying ceremony, a somber start to a day with several events planned to pay tribute to those whose lives were lost and those who survived that afternoon.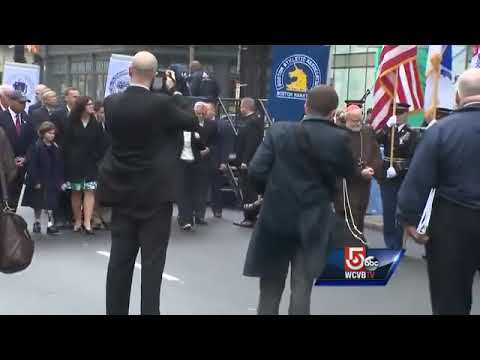 The family of Martin Richard, the youngest victim in the Boston Marathon bombings, at wreath laying ceremony. Video from WCVB-TV in Boston, via YouTube.
On this day - we remember all those impacted by the attack one year ago. God Bless us all. We are #BostonStrong. http://t.co/QOn6CyZslD
Following the remarks at the Hynes Auditorium, there will be a flag-raising ceremony and a moment of silence at the finish line at 2:30 p.m.
At 7 a.m., the chapel at Massachusetts General Hospital held a service of "remembrance, reflection and renewal." Mass General, The Brigham and Women's Hospital, Boston Medical Center, Beth Israel Hospital and Children's Hospital were among the nearby medical facilities that responded to the scores of injured people.
In a YouTube video produced by Mass General, first responders remembered that afternoon.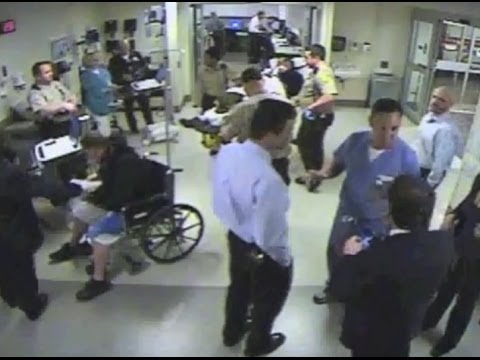 Mass General Hospital's first responders recall that afternoon
Dozens of people returned to the finish line for a photo shoot, organized by The Boston Globe, which was awarded the 2014 Pulitzer Prize for its coverage of the bombings. The photo appeared on today's front page and as an interactive online.
At 7 p.m. a service of "remembrance and hope" is scheduled at the Old South Church, one of Boston's most historic buildings, near the finish line.