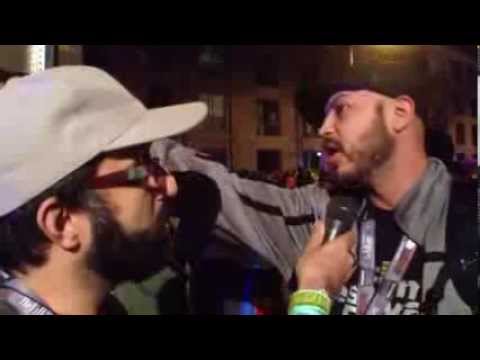 Video of the scene after a car plowed through a crowd at SXSW's music festival in Austin, Tex. Video by
Socrates Villarreal
and posted on YouTube.

Two people were killed and 23 others injured early Thursday morning after a car plowed through a barricade and onto streets filled with revelers attending the South by Southwest music festival in Austin, Tex., as my colleague, Dan Bilefsky reports.
On Twitter and YouTube, shared images showed people who had been thrown to the ground on Red River Street, near 10th Street, by the Mohawk Bar.
Here's the scene outside of Mohawk right now at #sxsw after a car ran through dozens of people. http://t.co/XwdspxOf3o
The scene outside 10th & Red River is being treated as a crime scene. All #SXSW events in the area canceled. http://t.co/xLbtrVFLjU
@RogPog_: Map of the chain of events that occurred with the accident at #SXSW #SXSWcrash http://t.co/9OTtotV6Tj
Reporters posted updates on Twitter from a news conference held at around 2:30 a.m. by the Austin police chief, Art Acevedo. Another briefing is expected at 11:30 a.m., Eastern time.
This is the Austin police chief giving us details: "This was a 1-minute event." Started @ 12:30. Ended @ 12:31 #sxsw http://t.co/KzbjlqIJg3
EMS: Got all serious patients off the scene of crash in 15 minutes. All injured people off scene in 47 minutes. #sxsw http://t.co/5p0V0RAO4C
Police chief says the accident started as a DWI stop at a gas station - suspect then took off. #SXSW
Police say the driver hit a moped, taxi & a van before fleeing on foot. Suspect was tased & taken into custody. #SXSW
A witness I spoke to said the driver appeared to be evading police when he ran through the crowd of people. #SXSW
Thoughts & prayers go out to the victims of tonight's tragedy & their families. Thank you to all the witnesses that stayed on scene.
South by Southwest, or SXSW, once associated with little-known bands trying to break into the industry, has morphed into a large and popular annual music, film, and interactive conference.