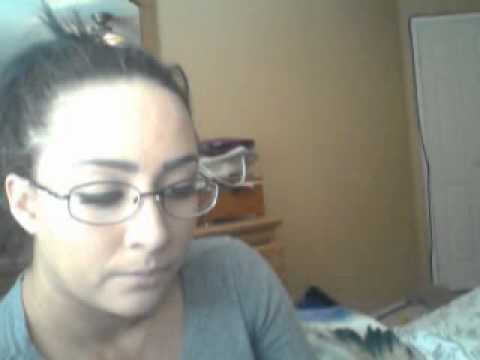 Video of a woman confronting a former teacher she said sexually abused her
A 28-year-old California woman posted on YouTube last week a secret telephone recording of her confrontation with a former middle school teacher who acknowledged sexually abusing her as a 12-year-old. The former teacher expressed regret for her actions during the recorded conversation, which has gone viral online.
In a YouTube video posted last Friday, Jamie Carrillo, the woman who identifies herself as the victim, calls Alhambra High School outside of Los Angeles and asks to speak to the vice principal, Andrea M. Cardosa. During the conversation, Ms. Cardosa confirms that she taught in Riverside, Calif., and acknowledges Ms. Carrillo as her former student.
Ms. Carrillo begins the conversation nervously by asking what steps Ms. Cardosa, now a vice principal, takes when a student reports a sexual relationship with a teacher. The vice principal responds that she involves law enforcement officials. Then Ms. Carrillo asks the vice principal why she is above the law.
"Why did you do that? I was only 12 years old when I met you," Ms. Carrillo says in the recording. "Did you realize that you had brainwashed me, manipulated me?
"Yes," the vice principal responds, "And I regret it."
Ms. Cardosa, who abruptly resigned from her position as vice principal on Friday after school and police officials learned of the video, could not be reached for comment.
David M. Ring, a lawyer who has been representing Ms. Carrillo since the YouTube video attracted widespread media attention on Monday, said that his client was 12 in 1999 and a student at Chemawa Middle School in Riverside when she met Ms. Cordosa, then a teacher and basketball coach. "What prompted her to do it is that she has kids of her own," Mr. Ring said of Ms. Carrillo. "Her oldest is 11 years old. Over the last several months, it bothered her that she was about the same age when this lady did this to her. It got her angry. "
Mr. Ring said that Ms. Carrillo had "zero expectations" that anything would come from posting her confrontation with her former teacher online. He said she searched on Google on Friday for the woman's name and was surprised to find someone by that name who was a vice principal at Alhambra High School.
"She wasn't positive it was the same lady," Mr. Ring said. "But she made the important decision to call up the high school and see if it was the same lady and confront her."
Later that day, the video came to the attention of Alhambra school district officials, who notified the police in Alhambra and Riverside, where law enforcement officials are looking into the accusations. School officials in Riverside declined to comment on the case, saying they were going by hand through school attendance and personnel records from that time period.
Alhambra school district officials said that they would be issuing a statement later Tuesday.
On Monday, Ms. Carrillo told a reporter from KTLA 5 in Los Angeles that she searched for her former teacher in Google on Friday after seeing another victim of sexual abuse recount her experience on television. She said that Ms. Cordosa first approached her in the locker room after a basketball practice and that the abuse continued for several years after she left middle school.
In the YouTube video, Ms. Carrillo tells Ms. Cardosa that "I am completely messed up and have so many issues because of you."
"I just wanted to help you," the woman who is identified as Ms. Cardosa replies.
"How is having a sexual relationship with a 12-year-old student helping?" Ms. Carrillo asks.
The woman mumbles an answer and then says, "I don't know what happened."
Since the YouTube video was posted, Mr. Ring said, Ms. Carrillo has heard from at least one other woman who said the teacher had made sexual advances toward her.