Julian Assange's father met with President Bashar al-Assad of Syria during a visit to Damascus last week as a member of "a solidarity delegation," The Australian reported on Monday.
A photograph of the meeting, posted on the Syrian presidency's Twitter feed and released by the state news agency, showed Mr. Assange's biological father, John Shipton, seated two places away from Mr. Assad.
الرئيس الأسد يستقبل وفداً أسترالياً تضامنياً يضم أكاديميين وباحثين وناشطين برئاسة البرفيسور تيم أندرسون.

#الأسد http://t.co/JvVNYPaBFS
A spokesman for the Wikileaks Party, set up earlier this year to support Mr. Assange's failed bid for a seat in the Australian Senate, confirmed on Monday that its chief executive, Mr. Shipton, had traveled to Syria with two members of the party's national council.
John Shipton (WLP CEO), Gail Malone and Jamal Daoud (WLP National Council) were among the first Australian mission of its kind to Syria
A Syrian state television report on the delegation's meetings with senior officials featured comments from Mr. Shipton, who said the visit was intended "to show the solidarity of the Australian people and Wikileaks Party with the difficulties that Syria is … having at the moment."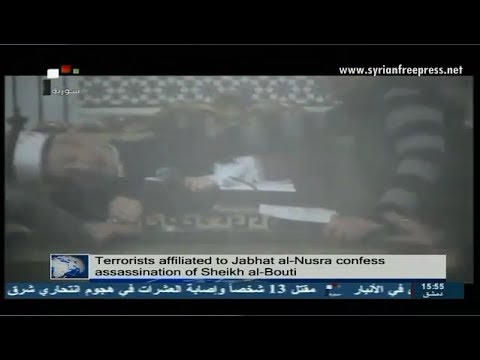 Mr. Assange's father, who bears a striking physical resemblance to his son, also called the courage of the Syrian people "an example to the rest of the world in how to resist this plague of terrorism which is sweeping the Middle East and Central Asia." He added that the Wikileaks Party planned to lend Mr. Assad's government a hand in getting its message out. "We'll continue to expose the truth to the Australian people and to our international audience, and next year we will set up an office in Damascus," Mr. Shipton said.
Another member of the delegation, Gail Malone, wrote during the visit that the group had come "to promote peace and transparency." She also reminded readers that the Wikileaks Party had warned against Western military intervention in Syria "based on unsubstantiated reports of the Syrian Army's use of chemical weapons against Syrian civilians."
Jamal Daoud, a Palestinian-Australian who is also a leader of the Wikileaks Party, reported on Twitter that before leaving Syria the group had traveled to the Umayyad Mosque in Damascus, the scene of one of the first large demonstrations against Mr. Assad's dynastic rule in the Syrian capital in 2011.
We visited Ommayed Mosque in Damascus today…. Peace and victory for Syrians… http://t.co/PZkQFSO9Hc
Responding to reports of the delegation's visit, the Syrian activist Razan Ghazzawi accused Wikileaks of hypocrisy for exposing the abuses of Western democracies but seeming to have less to say about autocratic governments.
Wikileaks: we mind few Western governments' websites but we don't mind totalitarian regimes' massacres http://t.co/bkKRVuinKq #Syria