As the death toll continued to rise from the double bombing at the Iranian embassy compound in Beirut on Tuesday, surveillance video was released showing the moment of the first explosion. The footage was posted online by Al Mayadeen television, which highlighted what it identified as one of the explosives-laden vehicles used in the attack. It was also broadcast by Al Manar television and LBCI.
The Lebanese army said in a statement that one of the vehicles used in the blast was a four-wheel drive model, and the other a motorcycle, which struck the compound gates first.
The double bombing was the deadliest assault on Iran's interests since Iran emerged as the most forceful backer of the Syrian government against an armed insurgency, striking a symbol of the country's powerful influence in Lebanon and neighboring Syria.
Al Manar, a television station run by Hezbollah, the Lebanese militant group and political party, reported that the health ministry said the death toll from the blast rose to 25 on Wednesday after two more people died of their injuries.
As Iranian embassy officials held condolence meetings in Beirut on Wednesday, a mass funeral took place for the victims. Oliver Holmes, a Reuters reporter, posted photographs on his Twitter account @olireports of the gathering for the victims.

Hezbollah funeral in #Beirut after bomb attack on #Iran embassy. http://t.co/IPPTiJhzO5
#Hezbollah funeral today. http://t.co/KKkPOMWXY2
The bomb blasts took place just before the resumption of talks among representatives from the United Nations Security Council permanent members and Germany with Iran's foreign minister, Mohammad Javad Zarif, aimed at reaching a deal on its nuclear program. They convened their meeting in Geneva on Wednesday.
Mr. Zarif, who visited Italy on Tuesday before traveling to Geneva, reacted to the Beirut bomb blasts at his country's embassy.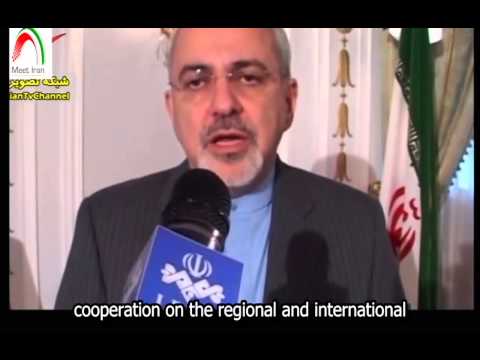 The British ambassador to Beirut, Tom Fletcher, on Wednesday highlighted the latest diplomacy with Iran, and posted a photograph of himself donating blood to the victims of the Beirut bombing on his Twitter account.
Solidarity for injured in terrorist attack on Iranian embassy in Beirut. @HMATomFletcher giving blood. @DSCLebanon http://t.co/NIxQmv1M5J
British PM calls Iranian President for first time in a decade. Space for courageous diplomacy. http://t.co/gc6yaRIxu9