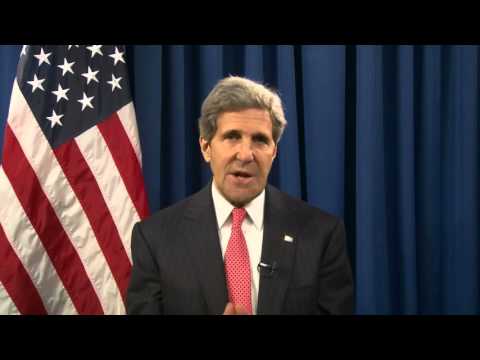 Having finally reached an interim agreement to freeze Iran's nuclear program in Geneva on Saturday, Secretary of State John Kerry and his Iranian counterpart, Mohammad Javad Zarif, turned their attention this week to selling the deal to skeptics back home.
Perhaps taking a leaf from Mr. Zarif's playbook, Mr. Kerry recorded a YouTube video to outline the deal's terms to members of Congress and the American people, and correct what he called "misinformation" spread by opponents of the agreement. Responding to critics who have accused him of "appeasement," Mr. Kerry insisted, "We drove a very hard bargain."
As the BBC Persian correspondent Bahman Kalbasi noted on Twitter, Mr. Kerry's statement is also, in part, a sort of introductory lecture on the basics of uranium enrichment and what it takes to make a nuclear bomb.
Sec. Kerry video msg is a "nuclear bomb material 101": http://t.co/AyY4xidhXb #IranDeal
Meanwhile in Tehran, Mr. Zarif appeared on state television to explain and defend the nuclear deal while his ministry shared links to interviews with citizens who praised him for reaching an agreement with the United States and five other world powers. Arguing for the agreement, Mr. Zarif was quick to point out that it was described by Israel's prime minister, Benjamin Netanyahu, as "the deal of the century, for Iran."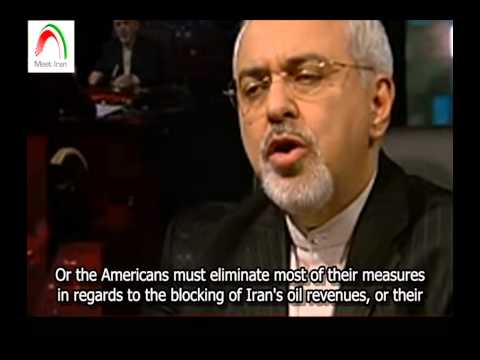 The sense that Iran's government is mobilizing in support of the deal was reinforced by the way public opinion on the agreement was presented on television. In a series of interviews with ordinary citizens â€" underscored by uplifting music and interspersed with images of reactors and centrifuges â€" one person after another described the deal as a positive development for the country.