A year has gone by since James Foley, an American freelance journalist working for GlobalPost, was kidnapped near the town of Taftanaz in chaotic and war-torn northern Syria as he drove toward the Turkish border at the end of a reporting trip. It happened during Thanksgiving festivities in the United States, and he has not been heard from since.
In a note published by GlobalPost, and shared online by a website and Twitter account devoted to securing Mr. Foley's release, Phil Balboni, the president of GlobalPost, reflected on the yearlong search for the reporter and said he "remained very hopeful" that Mr. Foley was alive and would be granted his freedom.
As I write, it is still very hard to believe that an entire year has passed since Jim went missing. It's been an agony for his family, especially his brave parents John and Diane Foley. For GlobalPost, it's been a severe test of our endurance and our resources. Our investigation of Jim's kidnapping has ranged across the Middle East and Europe. In order to preserve the security of our investigation, we've been unable to share much detailed information with the public or even with the GlobalPost family. But please know that our search for Jim has not slowed and that there are important leads being actively pursued even at this moment.
Before traveling to Syria, Mr. Foley covered the Libyan revolution. During that time, he was arrested by soldiers fighting for Libyan leader Mu'ammar al-Qaddafi, during a firefight that killed one of his colleagues, the South African photographer Anton Hammerl.
In May 2011, Mr. Foley recorded a video interview with The Boston Globe about his arrest and six weeks in captivity. "You don't want to be defined as that guy who got captured in 2011," he said. "I believe that front-line journalism is important."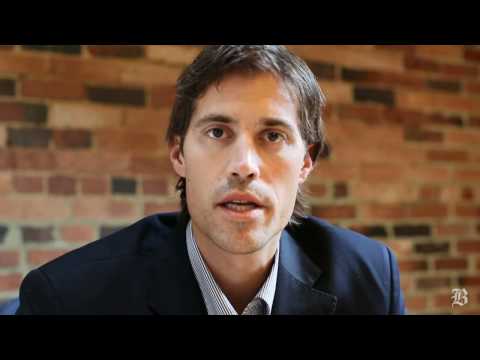 In a second video uploaded to YouTube in June 2012 by Syrian activists in Idlib province, not far from where he would eventually be kidnapped, Mr. Foley described the "most shocking things" he saw during his time in the province, which his interviewer said was about to come to an end. Mr. Foley said he had seen a number of civilians killed during government attacks, including a student and a fruit vendor trying to "evacuate the wounded" from a town being shelled.
Reporter #James_Foley has been missing in #Syria for 1 year today. Help us find him. http://t.co/33KRPdlPht #findfoley
At least 30 journalists are now missing in Syria and believed to have been kidnapped, the Committee to Protect Journalists said this month. The group also reported that 52 journalists have been killed since the start of the Syrian conflict in March 2011, and 24 more have been kidnapped and released.
Many of the kidnappers appear to be Jihadist rebel groups, some affiliated with Al Qaeda, who are fighting to overthrow the regime of President Bashar al-Assad, whose family has ruled Syria for four decades.
David Rohde, a former New York Times correspondent kidnapped in Afghanistan along with two Afghan colleagues in 2008 and held for seven months, wrote this month that Syria is witnessing "an epidemic of journalist kidnappings" in a blog post for Reuters. He wrote:
The number is unprecedented. Syria today is the scene of the single largest wave of kidnappings in modern journalism, more than in Iraq during the 2000s or Lebanon during the 1980s. A combination of criminality, jihadism and chaos is bringing on-the-ground coverage of the war to a halt.

In one of several alarming new trends that has emerged in Syria, jihadists are abducting reporters, holding them captive and making no demands for their release. Instead of requesting prisoner exchanges or ransoms, they hold journalists indefinitely as human bargaining chips for future use.
Mr. Rohde said that four Americans were among the missing, including Mr. Foley and Austin Tice, a freelancer for McClatchy Newspapers and The Washington Post, who disappeared near Damascus in August 2012. The families of two other American journalists have asked that their names not be made public.