#SECDEF & #SECNAV & military leaders lay a wreath at the Navy Memorial to honor Washington Navy Yard victims. http://t.co/u9ezmVpWRg @USNavy
To honor the 12 victims in the Washington Navy Yard mass shooting, the secretary of defense and the secretary of the Navy placed a wreath at the Navy Memorial on Thursday morning as police officials released the identities of all those who were killed.
The victims, nine men and three women, ranged in age from 46 to 73. They arrived at the navy yard before 8:15 a.m. Monday for their jobs. They worked as a financial analyst, a computer network security expert, a maintenance foreman and a logistics specialist. One of the victims, Arthur Daniels, 51, was installing furniture that day.
The names of the victims are Michael Arnold, 59; Martin Bodrog, 54; Arthur Daniels, 51; Sylvia Frasier, 53; Kathy Gaarde, 62; John Roger Johnson, 73; Mary Francis Knight, 51; Frank Kohler, 50; Vishnu Pandit, 61; Kenneth Bernard Proctor, 46; Gerald L. Read, 58, and Richard Michael Ridgell, 52.
They were all members of what the Secretary of the Navy, Ray Mabus, said was the "Navy family," speaking directly to all those affected by the shooting in a video posted on YouTube Monday night.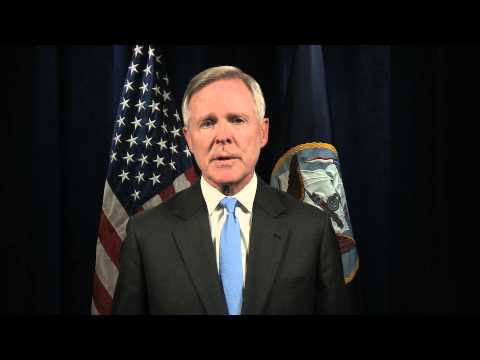 Friends and family, neighbors and co-workers, shared memories of the victims: http://www.nytimes.com/interactive/2013/09/17/us/washington-navy-yard-victims.html
Michael Arnold, 59, from Lorton, Va., retired from the Navy as a commander or lieutenant commander and had previously been stationed at Pearl Harbor in Hawaii, according to a report by The Associated Press. He worked at the navy yard on a team that designed vessels like the U.S.S. Makin Island, a Wasp-class amphibious assault ship used by the Marine Corps.
The A.P. quoted his uncle, Steve Hunter, as saying that he and his wife, Jolanda, had been married for more than 30 years, and they had two grown sons, Eric and Christopher. He had recently returned to Michigan, according to an interview with his mother by WJBK-TV News in Detroit.
Mr. Arnold returned to Michigan for Labor Day to visit his 80-year-old mother, Patricia
"I am so proud of my son." The mother of Rochester native Michael Arnold who lost his life in the #NavyYardShooting http://t.co/R8kNWnwE9r
Kathleen Gaarde, 62, of Woodbridge, Va., was a financial analyst who supported the organization responsible for the shipyards. In an e-mail sent on Tuesday to The Associated Press, her husband, Doug, wrote:
"Today my life partner of 42 years (38 of them married) was taken from me, my grown son and daughter, and friends," he wrote. "We were just starting to plan our retirement activities, and now none of that matters. It hasn't fully sunk in yet but I know I already dearly miss her."
In this photo, Ms. Gaarde is with her 94-year-old mother. She cared for her until she died last year.
Courtesy of the Gaarde Family
Ms. Gaarde's sister-in-law, Janice Hustvet, from Shoreview, Minn., described Ms. Gaarde in an interview as a "hard worker" who was "getting ready to retire."
Madelyn Gaarde, of Grand Junction, Colo., who is married to Doug Gaarde's brother, said her sister- and brother-in-law met while he was studying electrical engineering at the University of South Florida in Tampa. Doug Gaarde, an Illinois native, also worked for the Navy until his retirement last year, Madelyn Gaarde said, according to The A.P.
"She loved her animals and was a bluebird counter for the local refuge. She also loved hockey and the Washington Capitals and has been a season-ticket holder for over 25 years," Mr. Gaarde's statement said.
Sylvia Frasier, 53, worked at Naval Sea Systems Command as an information assurance manager since 2000, according to a LinkedIn profile. She studied at Strayer University in Virginia, and received a bachelor of science in computer information systems in 2000 and a master's degree in information systems in 2002.
Her duties at Navsea included providing policy and guidance on network security, and assuring that all computer systems operated by the headquarters met Department of Navy and Department of Defense requirements, according to The A.P. Ms. Frasier also led efforts "to establish and implement procedures to investigate security violations or incidents," according to the profile.
Kenneth Proctor, 46, was born and raised in Charles County, Md., He worked as a civilian utilities foreman at the navy yard. He and his former wife, Evelyn Charlene Newman, were high-school sweethearts who spoke regularly even after they divorced in 2013 after 19 years of marriage. She said the couple remained "best friends."
Evelyn Charlene Newman
As our colleague, Sarah Maslin Nir reports, Mr. Proctor would fix a car for any one, just for the fun of it. He adored his bright yellow Mustang, and his two sons, Kenneth Jr. 17, and Kendull, 15.
"His kids they were everything to him, he was a very loving caring father," Ms. Newman said. Before Kenneth Jr. left for basic training for the Army in Oklahoma, weekends were spent at movies and the local miniature golf course.
In his spare time he visited race car tracks, and hung out with his many friends, kicking back with them and his boys at places like Buffalo Wild Wings and T.G.I. Fridays. But what stood out for his ex-wife was his compassion. "He was always being there for me," she said, "even after the divorce."
Ms. Proctor said her ex-husband often went to the building where the shooting took place to have breakfast. "He didn't even work in the building," she said. "It was a routine thing for him to go there in the morning for breakfast, and unfortunately it happened."
Martin Bodrog, 54, of Annandale, Va., was a senior analyst working at the Navy yard who spent much of his career overseeing the design and procurement of ships for the Navy. He leaves behind his wife, Melanie of 25 years and three daughters Isabel, 23, Sophie,17, and Rita,16.
Born in Woodbury, NJ., Mr. Bodrog spent his high school years in Audubon, N.J. He was graduated from the United States Naval Academy in 1981 and served as a surface warfare officer for 22 years. After he retired, he continued to work for the Navy as a senior analyst.
His family described him in his obituary as lifelong Boston Bruins fan, "a humble, loving father and neighbor" who was a "source of great inspiration to his family and friends." They said he could "frequently be seen in all types of weather, even post blizzard bitter cold, in shorts and his trademark Boston Bruins jersey, walking his dog and helping shovel all the driveways of his elderly neighbors." For 16 years, Mr. Bodrog and his family attended Immanuel Bible Church, where they taught pre-school on Sundays. He was also active in the "Young Life", a Christian outreach to high school students.
Arthur Daniels, 51, was a father of five and grandfather of nine. He was installing furniture at the navy yard that day for District Furniture Repair in Arlington County, according to a report in The Washington Post. His son, Arthur Jr. told The Post the family was struggling to understand how this could have happened. "All he did was go to work," he said. "That was his only crime."
John Roger Johnson, 73, lived in Derwood, Md., for more than 30 years. He could have retired years ago but enjoyed working, a neighbor told WJLA-TV, an ABC news affiliate in Washington. He was married and the father of four daughters.
"John didn't know a person he didn't like," the neighbor told a WJLA reporter. "He loved kids, family and treated all with respect."
Mary Francis Knight, 51, lived in Reston, Va. She had a long career in cybersecurity and was an adjunct professor of information technology at Northern Virginia Community College, according to a report on RestonPatch.
Ms. Knight, formerly Mary DeLorenzo, moved to Virginia from Fayetteville, N.C., about five years ago, a family spokesman told WITN-TV in eastern North Carolina. She was the mother of two daughters.
"She was a great patriot who loved her country and loved serving the U.S.A.," said Theodore Hisey, a family spokesman.
Frank Kohler, 50, of Tall Timbers, Md., a longtime senior program manager at Lockheed Martin, according to his LinkedIn profile, was a graduate of Slippery Rock University in northwestern Pennsylvania. His friends described him as a Pittsburgh Steelers fan.
Rotary Club of Lexington Park, via Associated Press
Bob Allen, Mr. Kohler's former boss at Lockheed Martin in southern Maryland, told The Associated Press that he had taken over for him as site manager for the defense contractor but he was unsure what business his friend had at the navy yard on Monday. Mr. Kohler leaves behind his wife, and two college-age daughters. He was also a former president of the Rotary Club in Lexington Park, Md.
Vishnu Pandit,, 61, lived in North Potomac, Md. He was a marine engineer and naval architect, according to The A.P. Speaking outside the home of Mr. Pandit on Tuesday, a friend, M. Nuns Jain, told The A.P. that Mr. Pandit was "very dedicated to improving the performance of naval ships and systems."
"The only saving grace in this horrible incident is that he died doing what he loved the most in the service of his nation," Mr. Jain said.
He said Mr. Pandit, a native of Mumbai, earned a bachelor's degree in marine engineering in India in 1973 before coming to America and receiving a degree in naval architecture from the University of Michigan. He said Mr. Pandit sailed with the United States merchant marine before joining the Naval Sea Systems Command, headquartered at the Washington Navy Yard. He was married to his wife, Anjali, since 1978, and they had two sons and a granddaughter, Mr. Jain said.
"He was a real family man and he loved dogs," including the family's golden retriever, Bailey, Mr. Jain said.
His neighbor, Satish Misra, said Mr. Pandit was on the homeowners association board in their subdivision, and was active in the local Hare Krishna Hindu temple.
Gerald L. Read, 58, lived in Alexandria, Va. He was an information assurance specialist at Naval Sea Systems Command, according to a profile in LinkedIn.
Richard Michael Ridgell, 52, lived in Westminster, Md. and was a 17-year veteran of the Maryland State Police, as our colleague, Emma Fitzsimmons reports. He worked there from 1983 until 2000 and resigned at the rank of corporal, according to Sgt. Marc Black, a spokesman for the state police. He was the father of two daughters.