Asked by a 10-year-old schoolgirl whether she wanted her great grandchild to be a boy or a girl, Queen Elizabeth II last week said that she would not mind either.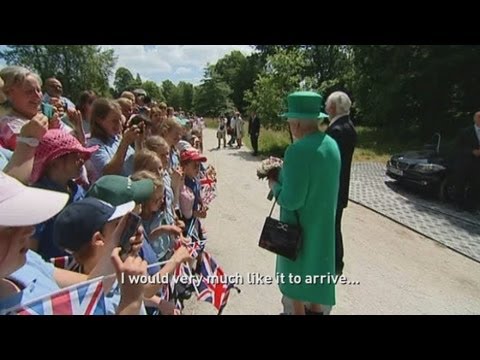 For the first time in the history of the British monarchy the issue of the baby's sex is constitutionally irrelevant, too, at least in terms of succession.
The new royal infant will be third in line to the throne whether it is a boy or a girl, thanks to a recent legal change, ending hundreds of years during which male heirs had precedence over elder sisters, sometimes with notable historical consequences.
Tradition is at the heart of the British monarchy, which tends to embrace change only when it sees it as the best way to preserve the status quo.
So, while the idea of equality in the laws of succession has been debated for years, (with at least 11 recent failed efforts by individual lawmakers to press change) the issue gained little momentum until Prince William married in April 2011, raising the prospect of a new royal heir.
In October 2011, Britain agreed with the 15 other Commonwealth countries that also have the British monarch as head of state that women should have equal succession rights.
Last December, that turned into a more formal pledge to legislate that was announced around the time that the Duchess of Windsor's pregnancy was made public. For the British, this task was not straightforward because male primogeniture, which gives younger brothers the right to become monarchs ahead of their elder sisters, was based on many pieces of common law not simply one act of Parliament.
Still, Britain has pushed the changes through as has Canada, St. Kitts and Nevis and St. Vincent and the Grenadines, according to the British government, which says that not all of the other nations need to legislate under their constitutional arrangements.
Britain's change applies only to rights of succession to the British throne, not to hereditary peerages â€" inherited titles that sometimes come with estates â€" though there are plans for equality there, too. The legislation also removed a ban on the monarch marrying a Catholic, ending an embargo that did not apply to other faiths like Islam or Judaism.
At the same time, changes were made to a rule laid down by George II forcing all his descendants to seek the consent of the monarch before marrying. In line with Britain's cautious approach to constitutional fiddling, that requirement has not been scrapped completely and will still apply to a number of the sovereign's closest relatives.