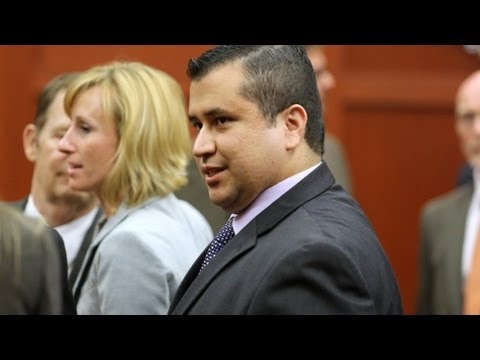 Four of the jurors in the murder trial of George Zimmerman have issued a brief statement saying that the opinions of the lone, anonymous juror who has spoken publicly since the verdict are not "in any way representative" of their views.
As my colleague Lizette Alvarez reported, that juror told CNN's Anderson Cooper Monday night how she came to decide that Mr. Zimmerman was not guilty in the shooting of Trayvon Martin, an unarmed teenager.
Juror B-37, as she was identified, was one of six jurors, all women. She said she believed that Mr. Martin had attacked Mr. Zimmerman and that, fearing for his life, Mr. Zimmerman had had no choice but to shoot the teenager. "It pretty much happened the way George said it happened," she said in the interview.

In their statement, released late Tuesday, four other jurors said Juror B-37's views "were her own."
We, the undersigned jurors, understand there is a great deal of interest in this case. But we ask you to remember that we are not public officials and we did not invite this type of attention into our lives. We also wish to point out that the opinions of Juror B-37 expressed on the Anderson Cooper show were her own, and not in any way representative of the jurors listed below.
On Wednesday, Juror B-37 issued a statement to CNN, calling on legislators to change the laws that, she said, left her no choice but to vote to acquit Mr. Zimmerman. She also said she would not give any more interviews.
"My prayers are with all those who have the influence and power to modify the laws that left me with no verdict option other than 'not guilty' in order to remain within the instructions," she said. "No other family should be forced to endure what the Martin family has endured."
Protesters gathered outside the office of Gov. Rick Scott of Florida, demanding that he ask legislators to change the state's self-defense laws, which include the "stand your ground" provision. But Mr. Scott said there was no need to change the "stand your ground" law.
Members of the group, calling themselves "Dream Defenders," said on Wednesday that they were prepared to wait until Mr. Scott â€" who has been traveling outside of the capital, Tallahassee â€" met with them.
Dream Defenders, armed with pillows, prepare to spend the night in front of @FLGovScott's office: http://t.co/SooleUw1ou