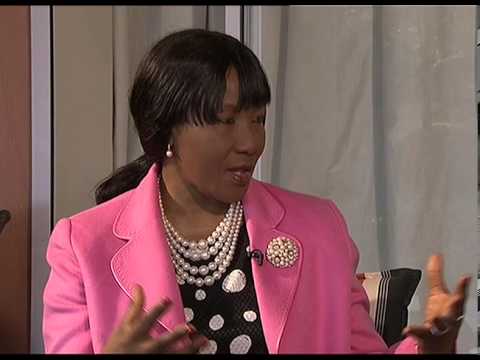 As my colleague Declan Walsh reports, Nelson Mandela's oldest daughter compared the press pack waiting outside the hospital in Pretoria where he remains in critical condition to "vultures" in an interview with South African state television broadcast on Thursday.
Speaking to the South African Broadcasting Corporation, Makaziwe Mandela said that her father "doesn't look good, I'm not going to lie," but added that the family remained hopeful that the former president might recover.
Asked about the news media presence outside the Mediclinic Heart Hospital, Ms. Mandela then said:
I don't want to say this, but I'm going to say it: there's sort of a racist element with many of the foreign media where they just cross boundaries. You have no idea what's happening at the hospital. You know in the middle of Park Street, they are standing right there in the aisle - you can't even enter the hospital or you can't even go out of the hospital, because they are making themselves such a nuisance. It's like, truly, vultures, waiting when a lion has devoured the buffalo, waiting there to, you know, for the last carcasses. That's the image that we have as a family. And we don't mind the interest, but I just think it has gone overboard.
She added: "When Margaret Thatcher was sick in hospita l, I didn't see this kind of media frenzy with Margaret Thatcher, where people cross boundaries. Even if they are engaged to say, 'This is how you behave,' it doesn't matter. Is it because we are an African country that people just feel they can't respect any laws of this country, they can violate everything in the book? I just think it's in bad taste. It's crass."