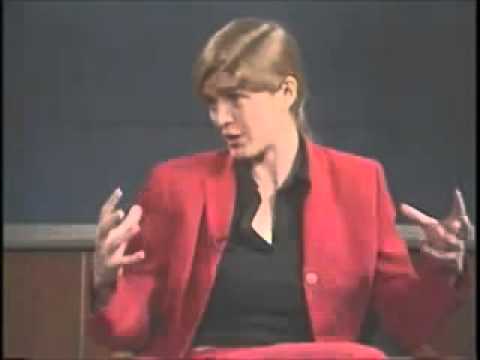 Even before the official announcement by President Obama on Wednesday that Samantha Power would be the next United States ambassador to the United Nations, various aspects of her record were being picked apart and debated, weighed against the potential for confirmation.
Ms. Power has spoken and written extensively about genocide, human rights causes, and discussed foreign policy issues like the Israeli-Palestinian conflict. That last subject was the focus of an article on Wednesday by Chemi Shalev, who writes for the Israeli newspaper Haaretz and said remarks that Ms. Power made more than a decade ago might come back to haunt her.
Mr. Shalev linked to his story which had the clip of the 2002 interview, which took place at the University of California at Berkeley, on his Twitter account @chemishalev.
A 2002 YouTube video that is less than 3-minutes long is likely to play a prominent role in any campaign launched by right-wing Republican and Jewish groups against the appointment of Samantha Power as America's next ambassador to the United Nations.

In the clip, which she has since disavowed, Power appears to refer to the pro-Israel lobby as "a domestic constituency of tremendous political and financial support," indicate hostility toward U.S. aid to Israel, and sound as if she supports an American-imposed solution to the Israeli-Palestinian conflict that would be backed by a "meaningful military presence." In the clip, she also appears to describe both Ariel Sharon and Yasir Arafat as "terribly irresponsible."

The interview, conducted by Harry Kreisler of Berkeley while Power was an academic at Harvard's Kennedy School of Government, was a linchpin in right wing attacks against her during U.S. President Barack Obama's 2008 election campaign. Power was described as being pro-Palestinian and anti-Israeli â€" and her views were said to reflect Obama's own.
In the article, Mr. Shalev wrote that while Ms. Power has since disavowed those remarks, they could resurface during the hearings.
Short decade-old YouTube clip likely to dog #SamanthaPower confirmation as U.S. Ambassador to UN @ChemiShalev reports http://t.co/tLPDQCpwWJ
The imminent angst: Good for the Jews? Susan Rice at NSC. Bad for the Jews? Samantha Power at UN
As my colleague Mark Landler reported, Ms. Power is intended to replace Susan E. Rice at the United Nations. Ms. Rice is to replace Tom Donilon as Mr. Obama's national security adviser.