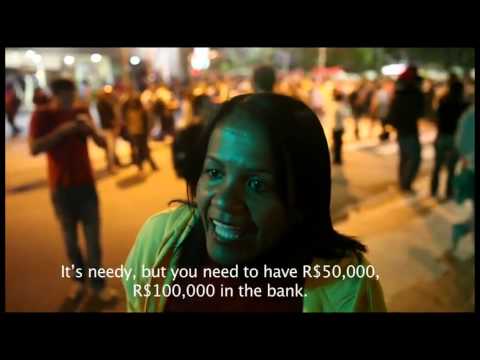 As my colleague Simon Romero reports, Brazil is braced for another round of protests on Thursday, with demonstrations planned for dozens of cities, even after the authorities retreated from plans to raise bus fares across the country in the face of massive street protests.
Despit e bus fare reductions in some cities, big protests planned in #Brazil today. Follow them live & on social media http://t.co/Hg5yUrRQV8
The size and intensity of the demonstrations has created an instant demand in the global media for English-speaking academics and journalists who can explain the root causes of the protests to the rest of the world. Less often heard are the voices of the protesters themselves, and Brazilians who sympathize with their demands.
That makes the work of two contributors to the Brazilian newspaper Folha de São Paulo's blog "From Brazil," particularly valuable. Reporting from the streets of São Paulo this week, the filmmaker Otavio Cury and Dom Phillips, a British journalist based in Brazil, have produced two video reports, with English subtitles, in which Brazilians explain in clear terms the frustration and anger behind the movement.
In one video recorded on Monday night, a 46-year-old maid named Maria Lucia who was trying to make her way home through that night's demonstration in São Paulo stopped to explain why she supported the protests. The second video report amplifies the voices of eight protesters who marched that night in a crowd estimated at more than 65,000.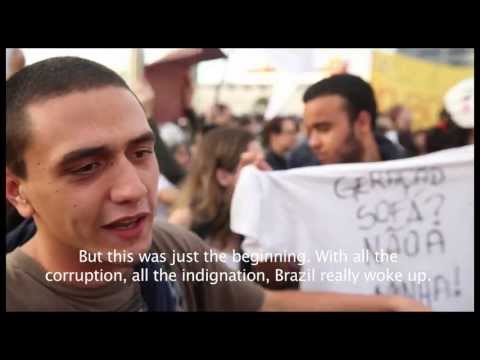 Mr. Cury offered one more, wordless, glimpse of the energy on São Paulo's streets in a brief video clip of a protest marching band recorded during a demonstration Tuesday night.