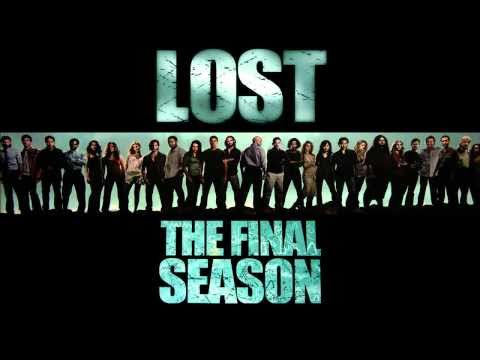 Soundtrack for the final season of the television show "Lost" as posted on YouTube. Mr. Sabry linked to the footage on Twitter last month, saying he would like the "sublime" piece of music played at his funeral.
In the time he spent chronicling events in Egypt since the 2011 uprising, Bassem Sabry gained a reputation as a prescient and astute commentator on the transformation and turmoil of his country's political scene.
Now, as many look back at his prolific output on social media and in other writings, one post stands out as tragically visionary.
On April 5, Mr. Sabry linked on his Twitter account to music that he liked, saying that he would want it to be played at his funeral. About three weeks later, on Tuesday, Mr. Sabry, 31, was dead.
I'd like this to be played in my funeral, hopefully after a happy long life. A sublime piece of music http://t.co/7vDZ46QfOd
According to The Associated Press, the circumstances of his death were not entirely clear: Security officials and media reports said he died from an accidental fall off the balcony of a Cairo high-rise, and the state-run Al-Ahram daily said he fell after suffering a diabetic coma while inspecting an apartment under construction.
But just as he left his mark as a blogger and advocate for democratic change in his country through Twitter and in other media forums, his colleagues, family and friends took to social media to recall his sense of humor, his astute observations and his collegiality as one of the tribe of writers, analysts and others who have banded together to witness the unrest and change in Egypt.
Mohamed El Dahshan, a friend of Mr. Sabry, shared in a blog on the Atlantic Council website the April 5 item that Mr. Sabry had posted on Twitter. Mr. Dahshan encouraged his readers to play the music as an introduction to the eulogy that was to follow:
"Hit the link above. The music will go well with the text, I think."

Mr. Dahshan continued, in part, about Mr. Sabry:
He was also disarmingly sincere. Perhaps never so much as in an article he wrote and published when he turned 30, which was less than two years ago. He posted an English translation, too, which reads like his manifesto for life.

"I have learned that there are kinds of death, and that certain kinds of people choose to die while their heart remains beating, their eyes seeing, their bodies animate, and their tongues speaking. Those people walk amongst us and appear alive, and they â€" at best â€" are comatose. Some of them could wake up and reanimate themselves if they choose to break through this fear of life, and if they elect to realise that the fear of failure is â€" or of the admission of truth and accepting it and changing accordingly, both are â€" worse than failure itself. But I have also realized that some necessitate an outside bolt of lightening to awaken them, and sometimes this lightening has to be you. I have also learned that tears are not shameful, but getting used to incessant tearing is such."
Mr. Dahshan continued later in his blog:
The Egyptian social media sphere is, literally and across linguistic boundaries, a collective Bassem memorial, or a giant therapy group.
Mr. Sabry wrote for Al-Monitor, The Atlantic, Foreign Policy and the Egyptian newspaper Al-Masry Al-Youm, and others, as well as his own blog.
He was a leading planner in the Dustour party, founded by Mohamed ElBaradei, a prominent democracy campaigner and Nobel Prize laureate, who wrote on Twitter in Arabic that his country lost Mr. Sabry when it was in great need. Mr. Sabry also had a production company.
My colleagues have quoted Mr. Sabry extensively in coverage of the events in Egypt, such as in this post from 2013 and this one.
Secretary of State John Kerry posted condolences to Twitter, and Heba Morayef, who worked for Human Rights Watch, shared her thoughts on Mr. Sabry's influence in a time of upheaval, a recurrent theme in memories of him.
Condolences to family/friends of @Bassem_Sabry. His was an important voice for #Egypt.
Just when you think things can't get any darker we lose Bassem Sabry- a beautiful human being who remained principled throughout the madness
The political analyst Ramy Yaacoub weighed in, as did Issandr El Amrani of the International Crisis Group.

For all of you who only know of @Bassem_Sabry through his writings, he did far more than that, he really tried, he tried hard to help Egypt.
For two years, I've kept on my desktop a folder titled "Sabry Guide" -â€"it's an organized collection of Bassem's ideas for reform in Egypt.
On Thursday, Koert Debeuf, a European Parliament representative who lives in Cairo, wrote:
Bassem was the best Egypt had to offer. Talking to him felt like entering an oasis in times of destruction and insanity. When leaving his conversation and his oasis the desert looked greener, more hopeful. For outsiders it's perhaps hard to grasp how difficult it is in revolutionary times not to be taken by waves of emotion and populism. Bassem always stood firm, keeping the right intellectual and emotional distance. He had this rare capacity of always ffocusingon what really matters: a free and democratic Egypt where human rights are the main pillar.
One of twitter's best smile has passed away…. RIP Bassem Sabry http://t.co/U1PQmP95cs
On Thursday the writer Sarab Labib described his funeral:
So many people stood there as the sky was getting darker and the stars started appearing and Bassem was placed in his final resting place. So many people loved him dearly and wanted to pay their respects, perhaps say their goodbyes, try to get a sense of what had just happened, to realize the loss that had befallen them. So many people who had experienced Bassem's goodness and kindness, so many people whose lives were touched by him in different ways. And these were only those who were able to attend, there are many more who were there in spirit and in thought.

To bury a friend who went so early and so suddenly is the hardest, most painful thing. But as I was standing there, watching him being put down, agonizing over the immeasurable loss, I remembered him telling me that it was worth it, love is worth it. It is worth risking having to feel such pain at some point. It was worth it, Bassem, knowing you and loving you was worth it.
Kareem Fahim contributed reporting from Cairo.
Follow Christine Hauser on Twitter @christineNYT.