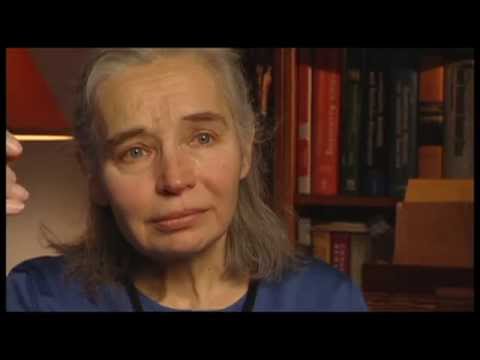 Human Rights Watch published this video in March looking back at the Rwanda genocide. It features Alison Des Forges, its Africa division senior adviser, who was killed in a plane crash in 2009.
Memories and images of the genocide in Rwanda were widely shared on social media to commemorate the 20th anniversary on Monday of the massacres. Some warned of the dangers of nonintervention in current conflicts, like the one in Central African Republic.
In Kigali, Rwandans marked their country's tragedy with solemn ceremonies. The country's President, Paul Kagame, gave a speech that included messages of hope.
We have got to be responsable for ourseleves" President Kagame
Pres Kagame:Seeing these young people carry the Flame of Remembrance, to all corners of the country , gives us enormous hope"
The ceremonies began Monday morning in Kigali with Mr. Kagame and Ban Ki-moon, the United Nations secretary general, lighting a flame at the Kigali Genocide Memorial Center in memory of those killed.

As our colleagues reported from Paris, France curtailed its role at the services after Mr. Kagame said in an interview with the French-language magazine Jeune Afrique that France and Belgium had a direct role in the "political preparation for the genocide." Excerpts were picked up over the weekend by Radio France International.
An estimated 800,000 members of the Tutsi ethnic group as well as Hutus suspected of being sympathetic to them were killed from April to July 1994.
In the days before the actual anniversary, those who were in Rwanda shared their memories, as well as their fears.
The BBC shared a feature of a Senegalese peacekeeper, Capt. Mbaye Diagne, who had played what many referred to as a courageous role in trying to save as many people as he could.
Writers and photographers who had covered the massacre from the start posted recollections, like this National Geographic series.
As our colleagues reported, France is in the middle of an effort to stem the violence in the Central African Republic, which many fear could lead to the sort of widespread carnage that unfolded in Rwanda.
Peter Bouckaert, the emergency director for Human Rights Watch, has been covering the Central African Republic and posted observations, including a link to the role and courage displayed by the Senegalese peacekeeper.
Important read by @simonallison, 20 yrs after #Rwanda, promises of 'never again ring empty in #CARcrisis http://t.co/LAdQHSTVN4
Peacekeepers can save lives if they are determined 2 do so w courage, read about one 20yrs ago in Rwanda http://t.co/8Ps1LIYdGB #CARcrisis
Roméo Dallaire, the Canadian commander of the United Nations peacekeeping force stationed in Rwanda in 1994, spoke in an interview with CNN about his remembrances of the time.
Excerpts were posted this month by the Oklahoma City National Memorial and Museum, which honored him with a humanitarian award for his work in Rwanda and elsewhere, particularly in the use of child soldiers in conflict.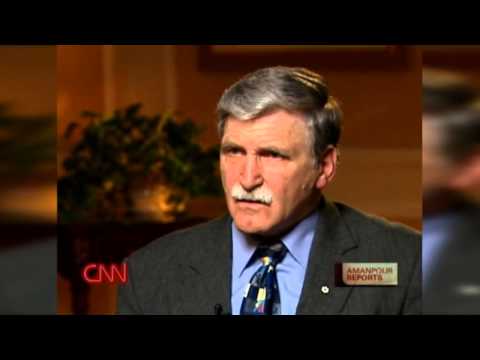 Roméo Dallaire in an interview with CNN shares memories of Rwanda massacres.
"We could have actually saved hundreds of thousands," he said. "Nobody was interested."
He was also mentioned in an article that Geoffrey York of The Globe and Mail posted on his Twitter account. In the article, Philip Lancaster, who was a member of the "ill-fated" peacekeeping mission in Rwanda, shared his memories.
"We take no risks. All that is left is an architecture of self-delusion" â€" Dallaire's ex-aide on Canada and UN
http://t.co/dwOzLQFGjR
General Romeo Dallaire would not abandon his post and would not let us turn away from people desperately in need, no matter what insanely cowardly orders came from UN Headquarters in New York. After the initial panic reaction from the UN Security Council, only 400 of us were left. Nearly half of us were unarmed Military Observers, not allowed by UN rules to carry weapons of any kind. We did what we could but in the end failed utterly to stop the killing.
Mr. York, who is the newspaper's Africa correspondent, also drew a parallel to what is going on in Central African Republic.
20 years after Rwanda, @geoffreyyork reports from Africa's new killing fields and asks if the world will ever learn http://t.co/HNIAQ2RLUV
Donatella Lorch wrote about Rwanda during that time for The New York Times, including this 1994 article of slaughter in a rural church. She recently recalled her memories of covering that story.
A smell, a soft breeze, a shadow dancing on a wall is often all I need. I remember the utter stillness of Nyarubuye and the way the dust smoked up around my shoes. The bodies in the school and church complex lay like sprawled puppets and the stench made me gag. Pink flowers lined the road and the tall eucalyptus trees swayed in a soft wind. I counted the dead and wrote in my notebook the color of their clothing. Some looked as if they had been running, others curled up to block blows still others seemed to me as if they were sleeping. They had been hacked and shot and bludgeoned.