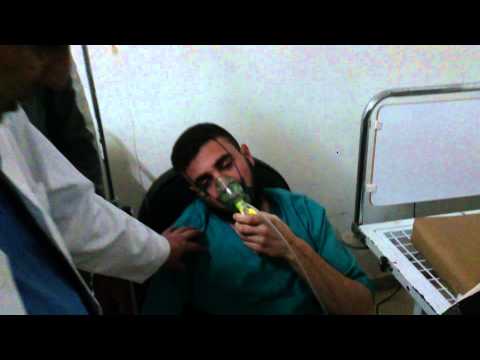 Video by a Syrian media activist from Kafr Zita on April 18, showing people suffering from a choking ailment that medical experts said was caused by chlorine gas attacks.
Syrian activists have been posting multiple videos in the past few weeks showing civilians at medical facilities in the village of Kafr Zita coughing and struggling to breathe, with the narrators during the footage identifying the cause of their condition as coming from the use of chlorine gas bombs.
The United States and France have said they are taking seriously accusations that Syrian government forces dropped such bombs in the village, and on Tuesday, as my colleague Nick Cumming Bruce reported, the group that monitors compliance with the treaty banning chemical weapons said that it was sending a mission to Syria to "establish the facts."
The group, the Organization for the Prohibition of Chemical Weapons, made the announcement in Geneva.
The OPCW will undertake a fact-finding mission in #Syria on the alleged #chlorine gas attacks http://t.co/fRZ2zKfpVB
The Syrian government, which has denied responsibility and has accused the Nusra Front, a jihadi insurgent group, of carrying out the attack, is said by the monitoring organization to have "agreed to accept this mission" and would provide security in areas under government control.
My colleagues Anne Barnard and Ben Hubbard have reported that the attack on Kfar Zita took place on April 11 in the evening, and how in subsequent days videos began to emerge showing people struggling to breathe as they sought medical help.
Kafr Zita, a Syrian media group, posted footage on its YouTube account showing patients at a sparsely equipped medical facility. A doctor goes from one to the other, using just one inhaler device on each of those he attended to, saying they were affected by the gas.
Then an element intruded of the difficulties against which civilians are being medically treated in Syria after years of war: the electrical power suddenly went out.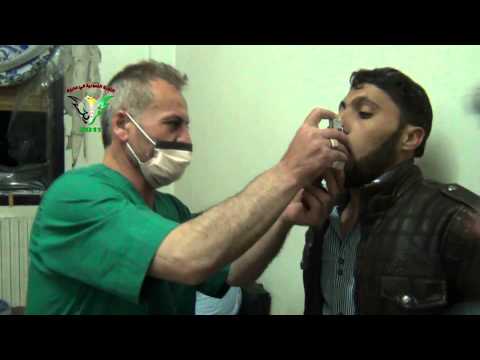 Footage posted to the YouTube account of Kafr Zita on April 18, showing a doctor speaking in English and describing multiple cases attributed to chlorine gas attack.
Another media activist posted a video in which a Syrian doctor described in English how more than 100 people at a time would come to his clinic after aerial bomb attacks released a yellow gas.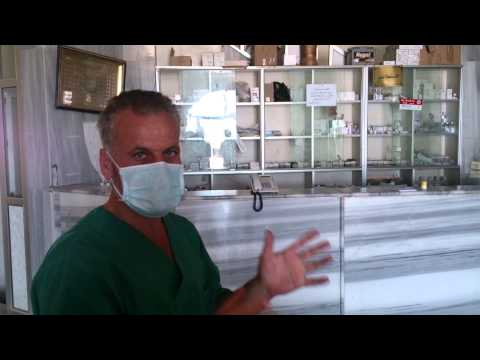 Aous Hassan, an activist, interviewed a Syrian doctor who described the symptoms.
In another video, the same doctor said there are more cases in other hospitals.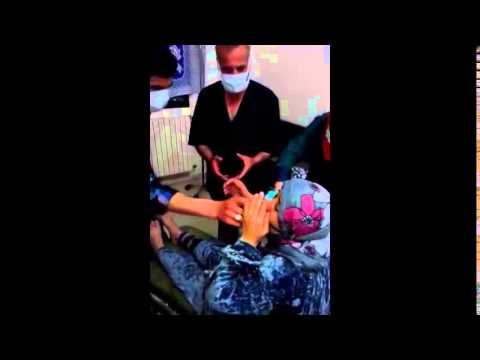 Aous Hassan posted a video April 16 showing medical personnel helping a chlorine gas victim.
Kafr Zita activists had posted on their Facebook pages photographs of canister fragments with CL2 stamped into them, the chemical formula for chlorine gas.
The narrator in this video from April 13 said the canister stamped with CL2 had been deployed in an attack the previous night.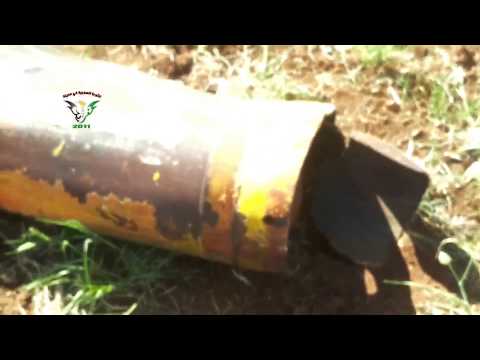 A video of a canister stamped with CL2 posted on April 13 in Kafr Zita.
The blogger Eliot Higgins compiled and updated videos and statements related to the reports of the chlorine gas attacks released this month, stating that the footage of used canisters suggested they had been dropped out of aircraft in barrel bombs.
"This seems an incredibly badly designed way of deploying chlorine, but may be the only option available after the OPCW's work in Syria, and like the chlorine bombs used in Iraq appear to be better at spreading terror than chlorine," he wrote.
Follow Christine Hauser on Twitter @christineNYT.