Live streaming video from NASA's Jet Propulsion Laboratory by Ustream
On the 10th anniversary of the landing of Spirit and Opportunity, the Mars rovers designed to explore the Martian surface and geology, NASA's scientists reflect during a live news conference on what they've learned from the robotic space mission and what clues they hope will be gathered in the future.
As my colleague Kenneth Chang reported, the original mission for the rovers was scheduled to last three months. But with each year, Spirit and Opportunity exceeded expectations, discovering evidence that Mars once had plentiful water at its surface. They worked together until Spirit could go on no more after initially getting stuck in a pile of sand.
More Mars News: Briefing on @MarsRovers #10YrsOnMars.
Watch live today @ 2 p.m. EST! http://t.co/HV54OkeZxh   http://t.co/NUfRvOGQ6R
The speakers during the live news conference from Pasadena, Calif., where NASA's Jet Propulsion Laboratory has managed the mission, include:
- Michael Meyer, the lead scientist, Mars Exploration Program, NASA Headquarters, Washington
- Ray Arvidson, Mars Exploration Rovers deputy principal investigator, Washington University, St. Louis
- John Callas, Mars Exploration Rovers project manager, Jet Propulsion Laboratory
- Steve Squyres, Mars Exploration Rovers principal investigator, Cornell University, Ithaca, N.Y.
Earlier this month, the NASA administrator, Charles F. Bolden Jr., discussed the 10th anniversary of the Mars rovers Spirit and and Opportunity in a YouTube video.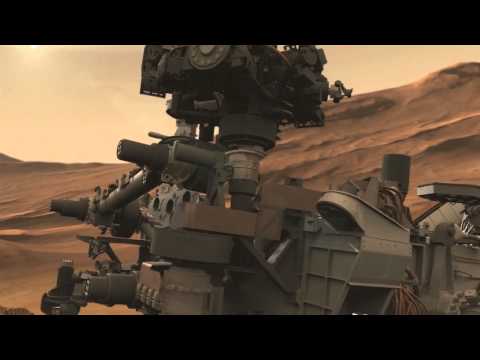 NASA Administrator Charles F. Bolden Jr. discusses the 10th anniversary of the Mars rovers Spirit and Opportunity and the agency's plans for Mars.
For much of their time on Mars, Spirit and Opportunity quietly did their job, searching for rocks, sifting soil, piling up the clues for scientists on Earth to determine past water activity.
But, with NASA's ambitious use of social media in recent years, the work of the rovers â€" and particularly with the arrival of the Curiosity rover in 2012 â€" has turned the mission into an online sensation.
Like a rolling stone? Rock appears in front of Opportunity; rover team investigates: http://t.co/41AE4vjuYC http://t.co/DS1ylM1zZW
With the anniversary, people used Twitter to look at some of the highlights from the last 10 years, including Spirit's birthplace.
Mars Exploration Rover Spirit's birth place: Columbia Memorial Station http://t.co/KKHFDTFmSv #MER10 #10yrsonmars http://t.co/Yvnuqen5fA