Though some parts of the #RimFire near #Yosemite were active last night, good progress was made. This morning 192,737 acres & 30% contained.
A handful of online tools are helping people monitor the wildfire burning near Yosemite National Park, which has become the sixth largest wildfire in California's recorded history.
According to the latest online update from California fire officials, nearly 200,000 acres have been destroyed since the fire began on Aug. 17 in Stanislaus National Forest, but it has not reached the popular tourist destination of Yosemite Valley. Nor has it stopped people from visiting the park, as my colleague Malia Wollan reported. Only parts of the park are temporarily closed.
Mixing satellite images with real-time data, Esri's interactive map shows the extent of the destruction and the areas under threat, including the Hetch Hetchy reservoir, which is a major source of San Francisco's water supply.
Mother Jones has produced a Google Earth view on YouTube that shows how the fire has progressed.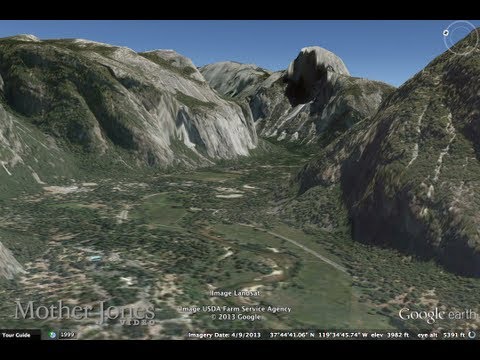 And a Google crisis map provides both national and local wildfire information for the 2013 fire season.
Southern California Public Radio has produced an online dashboard with the latest information.
Another way to see how the fire has progressed is a time-lapse video produced by Yosemite National Park, with footage from webcams around the park.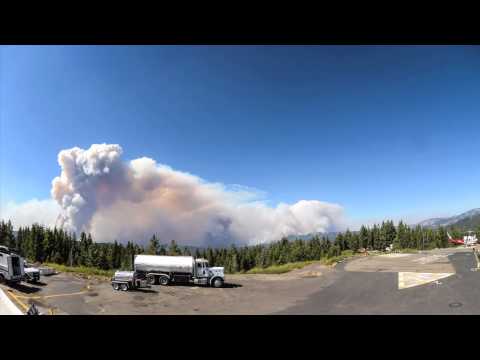 Then, there's the old-fashioned webcam view. This one is of alf Dome. It showed clear skies on Thursday, even as the fire was causing air quality problems nearby, keeping schoolchildren inside in Reno and Carson City, Nev.