As my colleague Barry Meier reports, the Central Intelligence Agency contractor who disappeared during a trip to Iran in 2007, Robert Levinson, had traveled there to meet with a man whose life story could provide Hollywood screenwriters with material for a sequel to "Argo": an African-American convert to Islam who fled to Tehran in 1980 after assassinating an enemy of Iran's revolutionary government who had taken refuge in a Washington suburb.
The American fugitive, who changed his name from David Theodore Belfield to Dawud Salahuddin when he converted to Islam at the age of 18, but has also called himself Hassan Abdulrahman, discussed his various names in 2006, when he was interviewed by the French-Canadian filmmaker Jean-Daniel Lafond for the documentary "American Fugitive: The Truth About Hassan."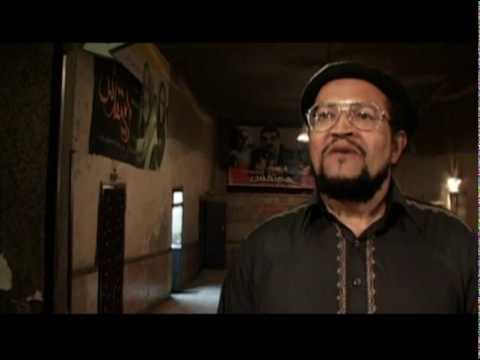 As regular readers of The Lede might recall, Mr. Salahuddin is the son of a churchgoing Baptist family from Bay Shore, Long Island who first worked on behalf of the Islamic Republic of Iran when it was little more than a year old. In 1980, he was a security guard at an Iranian diplomatic office in Washington when he accepted an assignment from the new theocratic government of Iran to assassinate a former aide to the Shah suspected of plotting with fellow exiles in Bethesda, Md.
At first, Mr. Salahuddin recalled in an interview with The New Yorker in 2002, he had tried to convince the Iranians to let him kill a more prominent American target. He suggested either Henry Kissinger or Kermit Roosevelt â€" a grandson of President Theodore Roosevelt who had orchestrated the 1953 plot to depose Iran's prime minister, Mohammad Mossadegh, and return the Shah to power. But his Iranian handlers were less concerned with striking a symbolic blow than with eliminating Ali Akbar Tabatabai, the exile who was holding meetings of a counter-revolutionary group at his home in Bethesda at the time.
Disguised as a mailman, Mr. Salahuddin showed up at Mr. Tabatabai's front door on July 22, 1980, shot and killed him and then fled to Iran by way of Canada and Switzerland. In the three decades since, he has compiled an extraordinary resume in Iran, working by turns as an English teacher, a war correspondent and a Web editor. He also found time to fight alongside the Afghan mujahedeen in their war against the Soviets in the 1980s and act in a film by one of Iran's leading directors in 2000.
Mr. Levinson, the C.I.A. contractor, was put in touch with Mr. Salahuddin in 2007 by Ira Silverman, a retired NBC investigative producer who had interviewed the fugitive for The New Yorker five years earlier. Although his life in Iran since 1980 is shrouded in mystery, by his own account, Mr. Salahuddin seems to have had ties to some of the country's leading reformists.
The documentary filmmaker Jean-Daniel Lafond told Maclean's magazine in 2006 that Mr. Salahuddin "was close to" a senior member of reformist president Mohammad Khatami's cabinet, Vice President Massoumeh Ebtekar. Ms. Ebtekar, Iran's first female vice president, earlier served as a spokeswoman for the hostage-takers at the United States Embassy in Tehran. In 2009, however, she openly expressed her dismay at the government crackdown following the disputed presidential election on her blog, "Persian Paradox."
Two decades after he became an assassin, Mr. Salahuddin once again made headlines in his native country when tried his hand at acting, playing the part of an African-American convert to Islam in the Iranian director Mohsen Makhmalbaf's film about Afghanistan, "Kandahar." In 2001, when the film was released to great acclaim after the Sept. 11 attacks, a relative of the man Mr. Salahuddin killed in Bethesda recognized him on screen, even though he appeared in the credits as Hassan Tantai.
In an excerpt from the documentary "American Fugitive" posted on YouTube, Mr. Salahuddin explained how his role in the film reminded prosecutors in Maryland that he had still not been apprehended.
After Mr. Salahuddin was recognized, an article in Time magazine headlined, "A Killer in 'Kandahar?'" was featured in an Iranian newspaper. In response, Mr. Makhmalbaf wrote an essay for The Guardian in which he argued that the assassination of a man he called "a prominent member of the Shah's secret police â€" the Savak," had to be understood in context. "This was at a time when the entire Iranian nation was searching for members of Savak in order to destroy them for having been chiefly responsible for their misery, in much the same way as Americans are hunting members of Al Qaeda now."
For his part, Mr. Salahuddin told The New Yorker in 2002 that he had killed Mr. Tabatabai but argued "It was an act of war," not murder.
By late 2009, however, he described the killing in different terms in an interview with The Times of London. The American, then married to an Iranian woman and living outside Tehran, told the British newspaper that there was nothing "great," in what he'd done. "What's great work about killing a man?" he asked rhetorically. "It's pretty easy in the modern age. You think it's great that the Americans have killed a million people in Iraq? Or that they are getting killed every day and killing hundreds of people in Afghanistan?" What, he asked with an expletive, "is great about that?"
At that turbulent moment, when Iran's reformists were being shot in the streets, he also took a risk by making critical remarks about the state broadcaster, before adding, "I'm living in a situation right now that's a little bit difficult."
Later that year, the New Yorker correspondent Jon Lee Anderson wrote that during a reporting trip to Iran that year "the most outspoken person I met, curiously, was not an Iranian reformist but a fellow-American," Mr. Salahuddin.
In one of their conversations in Tehran, Mr. Anderson recalled, the American fugitive said bluntly, "I don't personally like Ali Khamenei," the country's supreme leader. He also paraphrased a thought from a revolutionary tract of 1968, Paulo Freire's "Pedagogy of the Oppressed," saying, "If you undertake a revolution and it is not taken for the sake of humanity, then you will end up imitating the people you succeed." He went on to frankly criticize the theocracy the revolution had put in place in scathing terms. "The mullahs have industrialized the religion and turned it into a money-making venture, and they are the main beneficiaries," he said. "The mullahs' corruption is what has undermined people's religious faith."
Two years later, Scott Peterson of The Christian Science Monitor, reported that Mr. Salahuddin "has a host of contacts throughout Iran's regime and its intelligence services, but is often very critical of the Islamic Republic and the unfulfilled promises of its revolution." In a telephone interview with Mr. Peterson, the American who has now spent more than half his life in Iran, suggested that the bluster over Iran's military prowess should not be taken too seriously. "For all the noise that comes out of this country, the Iranians know full well they are no military match for the Americans; they know that better than they know their names," he said.