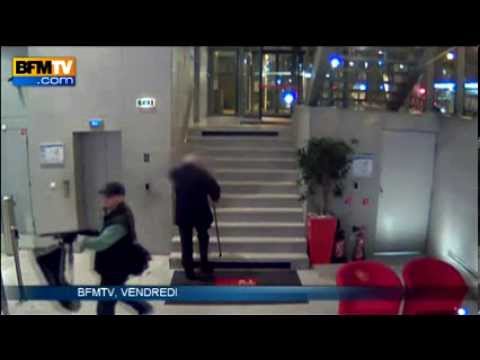 As my colleague Scott Sayare reports, French police are scouring Paris for a gunman who shot a journalist at the headquarters of the newspaper Libération on Monday morning. The same man is suspected of shooting at a bank in another part of the French capital 90 minutes later, and of having menaced an editor at a television news channel late last week.
At a news conference, investigators held up surveillance-camera images recorded at the news channel BFMTV on Friday night and on a street near Libération on Monday, which appeared to show the same man, they said.
Gonzalo Fuentes/Reuters
After BFMTV released the surveillance video of Friday's incident, frame grabs from the footage of the gunman quickly spread online. Philippe Antoine, the news channel's chief editor, said that the man who confronted him on Friday had dropped two cartridges on the ground and said, "The next time, I won't miss you," before rushing out.
A PARTAGER. Fusillades à #Paris : la première image du suspect. Le DIRECT à suivre ici http://t.co/42mEkVpZLI http://t.co/dhipTFDPQr