In the wake of its diplomatic success over Iran's nuclear program, the Obama administration on Tuesday urged Iranian officials to help secure the release of a former F.B.I. agent who went missing in 2007 in Iran.
It is the second time in recent months that the White House has sought Iranian help in connection with the missing investigator, Robert A. Levinson.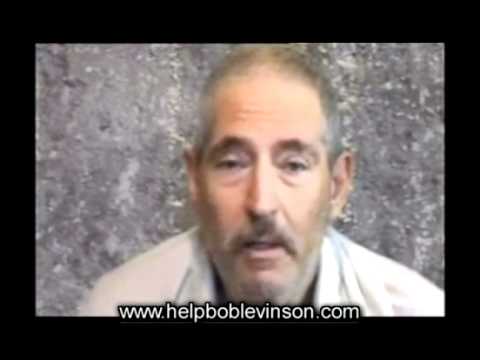 In September, President Obama called his Iranian counterpart, Hassan Rouhani, to personally ask that he help resolve Mr. Levinson's case as well as assist in the release of two Americans held in Iranian prisons.

The latest request follows this week's breakthrough on an interim nuclear deal between global powers and Iran.
Mr. Levinson, who worked as a private investigator after he retired from the F.B.I., disappeared on Kish Island in March 2007. He had gone there to meet an American, Dawud Salahuddin, who had fled the United States in 1980 after assassinating an aide to the former shah of Iran near his home outside Washington.
Mr. Levinson was last seen alive in a hostage videotape that was publicly released in 2011. His family appealed to his captors for his release in a message that accompanied the video, and posted it on their YouTube channel: Help Bob Levinson.
If he is still alive, Mr. Levinson is now one of the longest Americans held in captivity.
Courtesy of the Levinson family
In a statement released this week on a website set up by the family, Mr. Levinson's wife, Christine, said this Thanksgiving would be the seventh one spent without her husband. The couple has seven children and since Mr. Levinson's disappearance, several grandchildren have been born.
She said Tuesday is "an unimaginable milestone" for her husband, who disappeared on March 9, 2007.
On this day, Bob will become the longest-held American hostage, surpassing Terry Anderson who was held captive for 2,454 days.‎

No one would have predicted this terrible moment more than six and a half years ago when Bob disappeared. Our family will soon gather for our seventh Thanksgiving without Bob, and the pain will be almost impossible to bear. Yet, as we endure this terrible nightmare from which we can not wake, we know that we must bear it for Bob, the most extraordinary man we have ever known.

To whoever is holding Bob, I ask again for your mercy. Please let him go to reunite with his family.
In its statement on Tuesday, the White House directly asked Iranian officials again for help. "We respectfully ask the government of the Islamic Republic of Iran to assist us in securing Mr. Levinson's health, welfare, and safe return," the statement said.