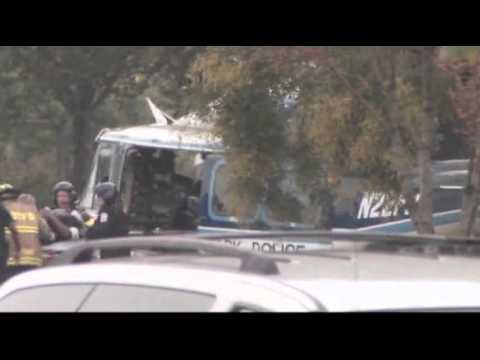 Jordan Sekulow, executive director of the American Center for Law and Justice, was in his office at Second Street and Constitution Avenue N.E. in Washington when gunshots erupted outside, prompting a lockdown at the nearby United States Capitol about 2:30 p.m. Thursday.
"We heard the gunshots. Boom. Boom. Boom. Then looked out and saw a car with all the windows blown out," said Mr. Sekulow, 31, in an interview. He said the damaged car was up against a police security booth and the windows were shattered. "I couldn't believe how quickly police with machine guns, SWAT team swarmed the area. "
Mr. Sekulow posted photos on Twitter from his office, overlooking the scene, where the driver of a black car crashed after leading police officers on a high-speed chase that began when the car rammed into a barricade at the White House.
It is unclear whether the female suspect, who was taken to an area hospital, was shot inside or outside of the car. Police later pulled an unharmed young child from the car, our colleagues Jonathan Martin and Jeremy W. Peters report. A police officer was injured.
NBC posted video from an eyewitness of the police chase. The police said they believed this was an isolated incident, unrelated to terrorism.
Photo: person being taken away from scene of #capitolhillshooting on gurney http://t.co/hVDH8pZ5dN
Another photo of #capitolhillshooting taken from our office after shots fired http://t.co/QPN5DAsOgf
This appears to be the vehicle that crashed in police station at 2nd/Constitution #capitolhillshooting http://t.co/RkkATjZcIj
The shooting, coming only three weeks after a gunman killed 12 people at the nearby Washington Navy Yard, set people on edge as they ran from the area. The Capitol police were ordering people to stay inside the building, which was under lockdown from about 2:30 p.m. until 3 p.m.
Suspect's car on Constitution Ave. #USCapitol http://t.co/k3gkl3xyeA
Kate Nocera, a reporter for Buzzfeed, described the scene at the Capitol, where she was working.
Literally was dragged in by cop as he heard shots fired come over the radio. Now this: http://t.co/K1AJwIEV6G
No joke on Capitol Hill as Cops are running with machine guns as reports of shots being fired at Capitol http://t.co/vdjAKkLP4y
Members of Congress turned to Twitter as well, with many people thanking the Capitol police.
Thank you so much to the U.S. Capitol Police for keeping us safe every day.
Thoughts and prayers to the police officer injured today, and for all police and First Responders. #CapitolPolice
There no posts on Twitter on the Capitol account, because of the government shutdown.
Due to a lapse in government funding, this account will not be active until further notice.