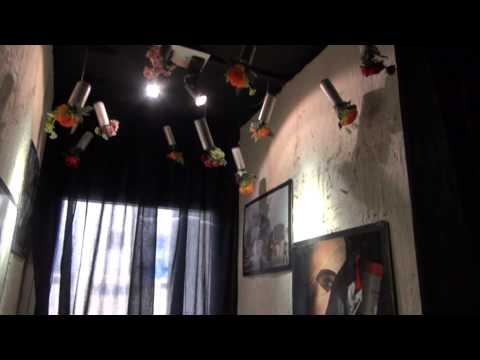 One day after the police in Bahrain raided the offices of an opposition party to confiscate materials being used in an exhibition on the security crackdown following the 2011 uprising, the authorities released a video statement in which a spokesman contended that the display of painting, spent tear-gas canisters and the belongings of dead protesters was being used to illegally "reinforce hatred."
The opposition activist Ala'a Shehabi heaped scorn on the police spokesman's attempt to justify the crackdown on remembering the crackdown, calling it a "tragicomedy."
Must watch: English report by #Bahrain police of evidence seized during police raid of an exhibition #tragicomedy https://t.co/XyHaspHyW5
Two spokesmen for the party, al-Wefaq, denounced the raid on its "Revolution Museum" exhibit at a news conference on Thursday.
S.Hadi "yesterday we had added to the #RevolutionMuseum a scene simulating home raids, then it was raided!"
#Bahrain http://t.co/AbcbXnhhje
Raid of alWefaq's building makes us more convinced that #Bahrain needs transition to democracy, why is force used against peaceful activism?
Before the exhibition was shut down, supporters of the uprising against the kingdom's monarchy documented it on YouTube and in images posted on Twitter.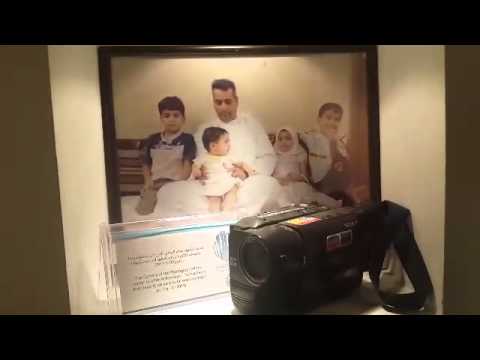 #Bahrain 's #RevolutionMuseum
A painting of the Pearl monument symbol of the revolution in the historic Pearl 2011 http://t.co/uq01YZ1BM9
#Bahrain #RevolutionMuseum
personal belongings of ali saqer who was tortured to death inside detention on 9-4-2011 http://t.co/qql2YLUF1K
#Bahrain 's #RevolutionMuseum
the camera of the photographer the martyr ja'affer al-karrany http://t.co/FfnknmKduR
#RevolutionMuseum Show facts including the demolition of mosques! Is this who scare you to surround #AlWEFAQ http://t.co/FYkBKfGWTz
#Bahrain #RevolutionMuseum: 7 panoramas documenting the violations of the regime #idlenomore
http://t.co/rKARVX4avk http://t.co/0e2UGU4sKM
Organizers of the exhibition told The Associated Press that the panoramas and collections of personal items were inspired in part by the Yad Vashem Holocaust museum in Jerusalem.
As my colleague Kareem Fahim reported, the crackdown on dissent seemed to escalate again last month with the arrest of Khalil al-Marzooq, a former member of Parliament and a leader of Wefaq, mainstream opposition group which had been engaged in dialogue with the government.
The struggle by activists to preserve memories of the uprisings across the Arab world in 2011 has been an ongoing theme in the region for the past two years. Last month, the British-Egyptian filmmaker Omar Robert Hamilton worked with the Cairo-based scholar and researcher Mohamed Elshahed on a video for the Guggenheim documenting the ephemeral Revolution Museum that has appeared and disappeared at moments of great upheaval in Tahrir Square.