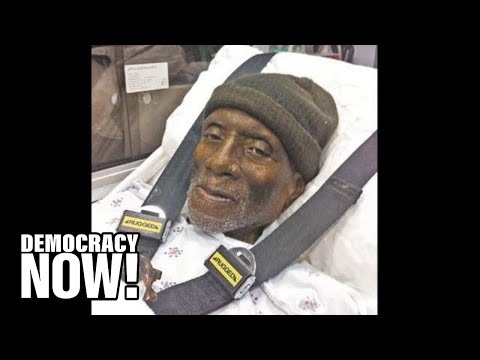 Human rights groups, supporters and legal teams who have worked for the rights of the so-called Angola 3 prisoners over the years welcomed on Wednesday the release of one of the men, Herman Wallace, who has advanced liver cancer. He had served decades in solitary confinement in Louisiana prisons.
Mr. Wallace was released from the Elayn Hunt Correctional Center in St. Gabriel, La., late on Tuesday.
Lauren McGaughy, a reporter for The Times-Picayune in New Orleans, published a gallery of photographs, which were also shown in a Democracy Now video of the release, showing a frail Mr. Wallace on a stretcher in an ambulance after his release, accompanied by supporters and medical personnel, and drew attention to the case on her Twitter page, @lmcgaughy.

Terminally ill #Angola 3 member Herman Wallace released from prison after 41+ years in solitary confinement http://t.co/mrozGj7I7i @NOLAnews
Ms. McGaughy reported that Judge Brian A. Jackson, in federal court, said in his ruling that Mr. Wallace, a former member of the Black Panthers movement who is from New Orleans, did not receive a fair trial for the 1972 fatal stabbing of an Angola prison guard. He then vacated the grand jury indictment and ordered Mr. Wallace's release, but the state has 30 days to notify the courts of any plans to re-indict him.
A Reuters report quoted a member of Mr. Wallace's legal team, George H. Kendall, as saying that his client was released to hospice care after treatments in prison for his advanced liver cancer were halted.
"There is great joy that he is going to be treated much, much better, whether for three days or for three months," Mr. Kendall said. "But it's a tragedy. I feel very badly. There's only so much joy in this, to be perfectly honest."
The Democracy Now coverage included an interview with a supporter of Mr. Wallace, Jackie Sumell, whose artwork includes a rendition of a home Mr. Wallace was asked to imagine and describe to her. The New York Times reporter Stephen Holden reviewed the related documentary of the work, titled "The House That Herman Built," in April.
Mr. Wallace and two other men, Robert H. King and Albert Woodfox, had been charged with the stabbing death of a prison guard.
Don't let Herman Wallace die in prison. Please, act now: http://t.co/uIudLanaWm #Angola3 http://t.co/JPJnLAM8fF
Amnesty International welcomed Mr. Wallace's release and said in a statement that Mr. Wallace, according to his lawyers, received substandard medical care both before and after his diagnosis, including delaying potential life-extending chemotherapy treatments.
A3 Coalition photos from Herman's release last night: http://t.co/xU696qBJgA and https://t.co/A7WXGBvPgT http://t.co/aQCEi1AcqH
Amnesty International, which in 2011 printed an extensive report on the Angola 3, has posted video of remarks by the first of the Angola 3 prisoners to be released, Robert King, explaining how he coped with solitary confinement. He was released in 2001.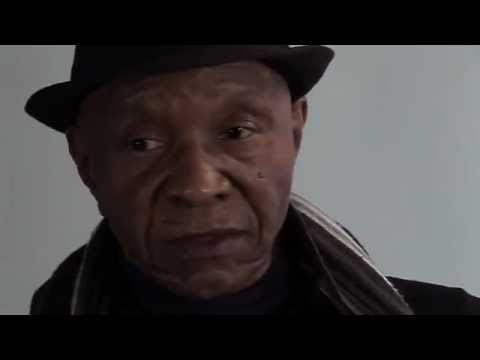 . Amnesty International said that Mr. Woodfox has been in solitary confinement "despite the fact that his conviction has been overturned three times."
As the third, and now the only one still incarcerated, Mr. Woodfox, who has filed a restraining order against the authorities in the prison to stop the multiple daily cavity searches he undergoes. Ms. McGaughy, the Times-Picayune reporter, posted a copy of the restraining order filed on Mr. Woodfox's behalf in a recent article as part of her coverage of the Angola 3.
Motion for Temporary Restraining Order â€" Angola Three member Albert Woodfox