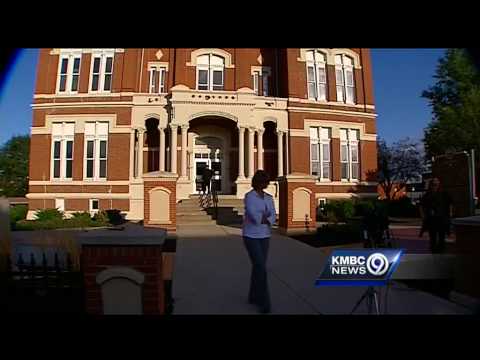 After widespread scrutiny on the Internet, officials in Missouri this week called for a review of a case involving the rape of a teenager that prosecutors said they had dropped last year for lack of evidence.
The Kansas City Star newspaper this month published a report based on its seven-month investigation into the case in the town of Maryville. Other news organizations also reported on the case, including KCUR, a public radio station, which published audio links to its interviews with one of the victims and her mother.
The reports describe how in January 2012, two girls, then 13 and 14, had consumed alcohol before going to the home of a local high school football player, who was with friends. An underage boy "admitted he forced" the 13-year-old into sex and was charged in the juvenile system, KCUR reported.
The football player, 17, was charged with a felony for the sexual assault of the 14-year-old girl and a misdemeanor for child endangerment, while another youth had recorded parts of the incident on a cellphone, it reported.
In the audio links, the sheriff, Darren White, described it as a "horrible crime" for which the perpetrators needed to be "punished," but the Nodaway County attorney, Robert Rice, said "there was not a criminal offense to be prosecuted."
The charges were later dropped, a decision that has since set off comparisons with the Steubenville rape case in Ohio before it eventually went to trial.
Attention was refocused on case this week after news reports and a campaign by the loosely knit Anonymous collective drew attention to it on Twitter using a #OpMaryville hashtag, similar to what it had done in Steubenville, to bring pressure on the authorities to reopen the case.
In a statement released by his office on Tuesday, Mr. Rice, responding to the Kansas City Star article, said the witnesses had declined to testify and there had been "insufficient evidence to prove a criminal charge beyond a reasonable doubt."
But on Wednesday, Mr. Rice announced in another statement that after watching a CNN interview in which witnesses, including the 14-year-old victim, "declared their willingness" to cooperate and testify, he asked for another review of the case.
Based on the witnesses willingness to testify, and to uphold the public trust in our criminal justice system, I have asked the court to appoint a special prosecuting attorney to conduct an independent review and determine whether to refile charges.
In a broadcast of their news conferences on Wednesday on KMBC-TV, Mr. Rice and another official reiterated the call for another look at the case and described the impact it was having on Maryville, a city of about 12,000 people.
Greg McDaniel, the Maryville city manager, said: "The city has received a great deal of negative attention related to the fact that the charges were dropped in the case. Every day that goes by without further judicial action or explanation is detrimental to the lives and livelihoods of the citizens of Maryville."
Mr. Rice again said at his news conference that the case had been closed after the witnesses declined to testify, "Their cooperation was not there."
That claim was disputed by the 14-year-old's mother in the same broadcast, while the girl who was 13 at the time said in an interview with Al Jazeera America that she told the other boy "no, pushing him away."