Video of San Diego's mayor, Bob Filner, from KUSI-TV.
Updated | Wednesday, 6:45 a.m. Mayor Bob Filner of San Diego denied allegations that he sexually harassed and assaulted women at City Hall, describing himself in a television interview as a "very demonstrative person" who was perhaps unaware of how his actions may be perceived as inappropriate.
"I'm a hugger of both men and women," Mr. Filner, 70, a former Democratic congressman, told KUSI-TV in San Diego. "And if it turns out that those are taken in an offensive manner, I need to have a greater self awareness about what I am doing, and we will correct that. And I am taking those steps."
As my colleague, Adam Nagourney reported, Mr. Filner is rejecting demands from a growing chorus of elected officials in California to resign.
Donna Frye, a former Democratic city councilwoman and member of his administration, was among a group of former supporters who have called for his resignation. On Monday, Ms. Frye and two lawyers described the allegations that included accounts of Mr. Filner grabbing the buttocks of women, shoving his hand down a woman's chest to touch her breast and forcibly kissing women.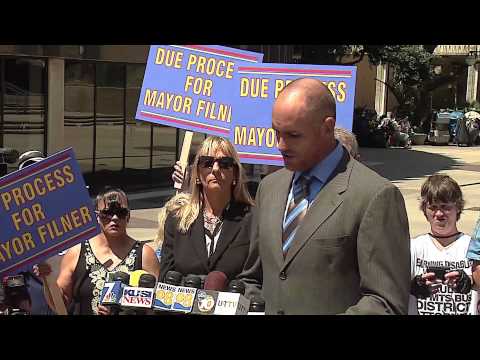 Marco Gonzalez, a lawyer, said at least three women told them Mr. Filner had made inappropriate remarks. During one exchange with a female staff member in a City Hall elevator, Mr. Filner said that female employees would do better "if they worked without their panties on," according to Mr. Gonzalez.
"He does not deserve to be the mayor of this city any longer," Mr. Gonzalez said.
The calls for Mr. Filner to step down began last week after initial allegations were made public.
In a video posted on YouTube and the city's official Web site, Mr. Filner apologized for not showing respect to women in his office and said that he was getting help to change his behavior and approach toward women.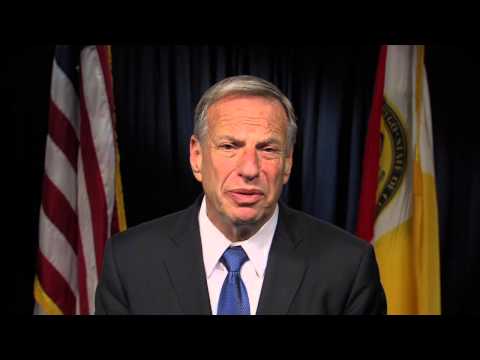 On Monday, he asked the local newspaper, The San Diego Union-Tribune, to publish a statement, explaining why he would not resign.
"I'm not going to do that, and here's why: As your elected mayor, I fully expect to be accountable to the citizens of San Diego for all of my actions," he said. "But as a citizen of this country, I also expect - and am entitled to - due process, and the opportunity to respond in a fair and impartial venue to specific allegations. I do not believe I am guilty of sexual harassment, and I believe a full presentation of the facts will vindicate me."
After he posted the video, Bronwyn Ingram, his former fiancée, called for his resignation. She told KPBS radio that she ended their relationship because he had become increasingly abusive to her and had started to send sexually explicit text messages to women in front of her.
Ms. Ingram described what she called a "severe deterioration in Bob's ability to engage with anyone in a civil manner, myself included." During a recent trip to Paris, she said Mr. Filner screamed at her in public without provocation, among other "inappropriate and disrespectful acts."
Representative Scott H. Peters, a Democrat from San Diego, called Mr. Filner at City Hall to tell him to step down. He said in an interview Tuesday that he had known Mr. Filner for a long time and was taken aback when he learned from Ms. Frye about the allegations.
"I am pretty shocked," Mr. Peters said. "I am angry and really sad for our city because we have a lot of work to do. There are lot of things we have to accomplish. And I feel terrible for the women who have been subjected to this."
Representative Susan Davis, a Democrat from San Diego and longtime ally of Mr. Filner, also said that he should resign because of his "unacceptable" behavior. In a statement, she said:
Despite his inclusive vision for San Diego, Mayor Filner has lost the confidence of San Diegans to lead. He has taken advantage of the trust the voters placed in him - and lost both the promise and capacity to ignite positive change. His behavior, if not illegal, is reprehensible.

The stories that are coming forth, even though they are not formal complaints, resonate with people because they have seen the mayor's inappropriate behavior. Women do not make up these stories and these charges are not levied without great courage. The mayor's lack of understanding of the debilitating effects of sexual harassment, intimidation, and bullying is an affront to all.

Although we have never had a smooth relationship, I have respected his passion for our city and his interest to change the way business is done. But all of that is now lost because he did not have enough passion for the city to curb his incomprehensible and unacceptable behavior.
Tips, sources, story ideas? Please leave a comment or find me on Twitter @jenniferpreston.