The parents of Ahmed Assem, a 26-year-old photographer for a Muslim Brotherhood newspaper who was killed on Monday in Cairo shortly after recording video of an army sniper, described their grief in an emotional interview broadcast by CNN on Friday.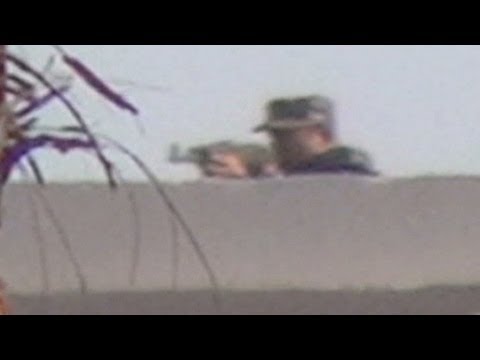 Mr. Assem's father, a doctor who did not share his Islamist politics, held his son's autopsy and described the fatal gunshot wound. The young man's mother said that she had warned him of the danger posed by his work, but her son had insisted that he was not afraid of death and was driven by an urge to uncover the truth.
In a discussion of Mr. Assem's death online Friday, Egyptians who are even more skeptical of the Brotherhood's ideology pointed to disparaging remarks about Egypt's Coptic Christians posted on the young man's Facebook page just two days before his death.
In a note apparently motivated by the conspiracy theory that Christians had played an important role in the overthrow of the elected Islamist leader Mohamed Morsi, Mr. Assem attacked Pope Tawadros, the head of the Coptic Church, who was present (along with a senior Muslim cleric) when the president's removal was announced at the defense ministry last week.
As the British-Egyptian journalist Sarah Carr explained, the note was addressed to "Nazarenes" â€" a term frequently used by Egyptian Islamists to refer to followers of Jesus of Nazareth, but "associated with sectarian rhetoric" and considered deeply insulting. According to a translation provided by Ms. Carr, the note read:
Morsi had kept a lot of catastrophes away from you, and with your stupidity you've lost the chance to live safely. Take this, cowards; Tawadros threw you into the fire. So you may understand that your safety lies in the application of Islam, not fighting it. You are the first to lose.