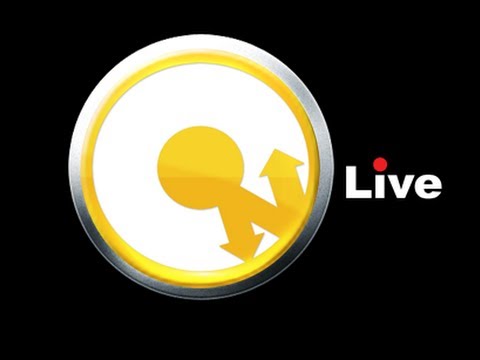 As our colleagues David Kirkpatrick, Kareem Fahim and Ben Hubbard report, the head of the Egyptian military, Gen. Abdel Fattah al-Sisi, gave President Mohamed Morsi 48 hours "to respond to the people's demands" or the armed forces would move to impose its "own road map for the future."
Reaction to the general's warning, in a statement read aloud on sate television, was swift, both online and on the streets of the capital, Cairo, where supporters and opponents of the president were still massed, one day after huge protests.
We are the first country in human history to have a countdown to a military coup.
Reporting on Twitter from the scene of the anti-Morsi protest outside the presidential palace in Cairo, our colleague Kareem Fahim uploaded images of the mainly joyous response, tempered slightly by fears of a return to direct military rule by the Supre! me Council of the Armed Forces.
Celebrating military statement at presidential palace, minutes after a small march denouncing military rule. http://t.co/6Q0GI6YEMW
Confident: protesters chant that they have already brought down the regime, echo of post Mubarak http://t.co/8j6vWtwxcq
People stream to Tahrir. Vendors follow. "We'll miss your speeches ya Morsi!" man says. http://t.co/Ovq9ZQEhom
According to the Cairene blogger who writes as Egyptocracy, the president's Islamist supporters could be seen on local television chanting defiantly about continuing to rule despite the threat.
4.53pm EET: Pro #Morsi after AF statement shouting: "7 years we are continuing".

#Egypt #Jun30

Screenshot: CBC.. http://t.co/8hcJs0Fa20
The Dutch journalist Rena Netjes reported on Twitter that a television channel allied with the Musli! m Brother! hood warned that any threat to the Islamist president's legitimacy as an elected leader was a line that should not be crossed.
Listening to reactions on Misr 25 TV (MB). "Legitimacy is a Red Line" banner on the screen says.
Meanwhile, the Egyptian journalist Ahmed Ateyya noted, there were signs that state television appeared to have thrown its lot in with the opposition to Mr. Morsi.
It seems that state-run TV (Maspero) is making its own move against Morsi, now focusing on anti- MB demonstrations
Bassem Sabry, a Cairene film producer and political commentator, suggested that the timing of the military declaration, coming only 24 hours before the next round of opposition protests, seemed certain to encourage the president's opponents.
There are kids running around now in front of me in the streets with Egyptian flags, after the army statement.
I've a feeling that after this army statement, yesterday's protests will look like rehearsal compared to tomorrowâ€! ™s encour! aged ones. #Egypt
Sultan Sooud Al Qassemi, a commentator on Arab affairs, observed on his popular Twitter feed that the deadline could mean that Mr. Morsi's opponents now have little reason to compromise with him and his Islamist allies.
The Brotherhood is finished. All the opposition has to do for this regime to end is refuse to play ball.

â€" ש×-ררו את פלסטין (@SultanAlQassemi) 1 Jul 13
Mostafa Hussein, a psychiatrist and bloggr who has worked with torture victims, was quick to remind readers of one of the most notorious incidents of abuse during the period of military rule that followed the revolution, posting looped video of soldiers stomping on a female protester who had been stripped down to her blue bra and beaten in December 2011.
#SCAF in one GIF http://t.co/oJZNjyTafO
Writing on Twitter and Facebook, another activist, Omar Kamel, suggested that Egypt's military was aiming to defend the "two-state solution," by which it has been allowed to maintain f! ull contr! ol over its own affairs, including wide-ranging economic interests.
Here are my thoughts about the ongoing scenario in #Egypt in one quick screen capture. http://t.co/8yO5nTXGub
A third blogger and analyst, Mohamed El Dahshan, was more succinct in his comments.
#SCAF is insane. And, as a reminder in case you forgot, criminal. #June30.
As speculation about what might happen in the next 48 hurs ramped up, Egyptians were counting the cost of clashes between Morsi supporters and protesters that accompanied Sunday's demonstrations.
Omar Robert Hamilton, an activist filmmaker, pointed to graphic footage from the local media collective Mosireen that appeared to show shots being fired on Sunday from inside the headquarters of the Muslim Brotherhood in Cairo, where an attack by protesters was repelled with deadly force.
Video from Mosireen showing shooter inside the Muslim Brotherhood HQ firing at people and scenes inside the hospital http://t.co/ftWFj0XADC
Another member of Mosireen, Sherief Gaber, reported from the morgue in Alexandria that the grim task of trying to sort out exactly what happened to those killed in clashes was once again under way.
At the morgue in Alexandria where the unfortunately familiar story of trying to get a proper autopsy for the victims is happening